Speakers of the International Congress
Overview of confirmed speakers
---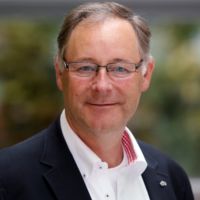 Dieter Bockey
Union for the Promotion of Oil and Protein Plants (UFOP)
From 1993 – 2000 Mr. Bockey was responsible for the expert commissions for rapeseed, sunflowers, grain legumes and for the accompanying project promotion as well as for the UFOP scientific advisory board.
At the same time, he realised the implementation of UFOP's biodiesel strategy – market launch, sales promotion and public relations work of biodiesel as a pure fuel and blending component for diesel (B7).
Since 2005 Mr. Bockey is responsible for the management of the Expert Commission "Biofuels and Renewable Resources" (scientific projects / public relation work) as well as for issues related to the implementation of the Renewable Energy and Fuel Quality Directive (e.g. sustainability requirements, iLUC). He is member of the advisory council "Sustainable Biomass" of the Federal Institute for Agriculture and Nutrition (BLE) and of the advisory council of the REDcert certifications system.
UFOP initiated the establishment of the Arbeitsgemeinschaft Qualitätsmanagement Biodiesel e.V. (Biodiesel
quality management working group, AGQM) of which he was managing director from 12/1999 to 03/2013.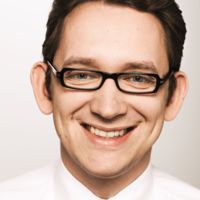 Dr. Claus Bonsen
E.ON Bioerdgas GmbH
After a diploma in mechanical engineering and a Ph.D. in Thermodynamics at the university of Bochum Claus Bonsen joined the former Ruhrgas AG in 2002. From 2003 on, he works on various biomethane related issues in several positions and functions within the E.ON group. When the subsidiary E.ON Bioerdgas GmbH was established in 2007, he was head of Engineering & Technologies. Since 2013, as Head of portfolio management, he is responsible the biomethane trading and sales activities of E.ON Bioerdgas.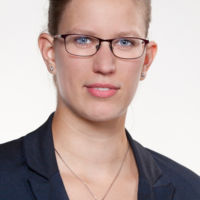 Karin Brendel
OWI Science for Fuels gGmbH
Karin Brendel started working at OWI Science for Fuels gGmbH after completing her chemistry studies at RWTH Aachen University. There, she has been working for four and a half years on various projects in the field of 'liquid energy carriers'.
Karin Brendel is particularly interested in the drop-in capability of new components, the ageing behaviour of fuels and combustibles and the formation of deposits. She is currently working as a project manager on several research projects in this field and is doing her doctorate on the investigation of ageing processes in fuel oils using an online sensor.
Away from work she sings in the 'chor cantiamo aachen' and enjoys sports.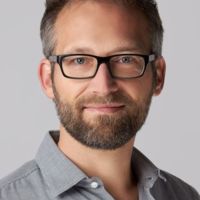 André Brosowski
German Biomass Research Centre (DBFZ)
André Brosowski graduated in Geography at Leipzig University and is currently finishing his PhD in Economic Sciences. Since 2011, he has been working as a researcher at the DBFZ in the field of impact analysis. His work is focused on the opportunities and limits of the bioeconomy from the perspective of biomass availability. Since 2018 he is heading the interdisciplinary working group "Resource Mobilisation" and developing/coordinating numerous national/international research/consulting projects. Together with many partners, he has established a cross-sectoral monitoring for the potential and current use of biogenic residues, by-products and wastes.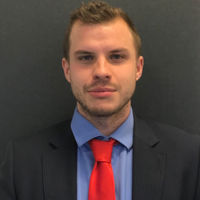 Cornelius Claeys
Stratas Advisors
Mr. Claeys is a Brussels-based analyst responsible for biofuels and alternative fuels in Europe. At Stratas Advisors, much of his analyses focus on the impact that legislation and market developments have on low-carbon transport fuel uptake. Previously, Cornelius worked in Saudi Arabia, where he conducted research on the economic effects of legislative reforms in the energy sector. He also has experience in the European Commission's DG Trade, Brussels-based think tanks and international business media. Cornelius has a Degree in Applied Economics: Business Engineering and a Master in European Studies from the University of Leuven. Born in Belgium, he is fluent in Dutch, English, French and Spanish.