Speakers of the International Congress
Overview of confirmed speakers
---
Jón Bernódusson
Iceland Transport Authority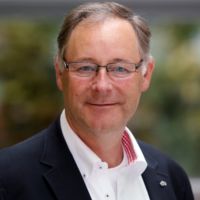 Dieter Bockey
1986: Diploma in Agricultural Sciences, University of Göttingen
1987: Teacher at the Coesfeld and Paderborn Agricultural School of the North Rhine-Westphalia Chamber of Agriculture
1988 - 1989: Lecturer at the German Rural Youth Academy (now Andreas Hermes Academy) of the German Farmers' Association
1990 - 1992: Consultant at the Bund der deutschen Landjugend (BDL) for agricultural and viticultural policy
Since 1993: Expert adviser at the Union for the Promotion of Oil and Protein Plants (UFOP)
1993 - 2000: responsible for the technical commissions for rapeseed, sunflowers, grain legumes and accompanying project funding as well as for the scientific advisory board of UFOP.
At the same time responsible for the implementation of UFOP's biodiesel strategy - market introduction, sales promotion and public relations work for biodiesel as a pure fuel and blending component in diesel (B7).
Since 2005, responsible for the UFOP expert commission "Biofuels and Renewable Resources" (scientific projects/public relations) and for issues relating to the implementation of the Renewable Energies and Fuel Quality Directive, including sustainability issues, life cycle assessment, iLUC.
UFOP initiated the foundation of the Arbeitsgemeinschaft Qualitätsmanagement Biodiesel e.V. (AGQM)
- Managing Director from 12/1999 to 03/2013.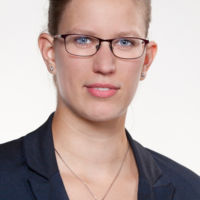 Karin Brendel
Karin Brendel started working at OWI Science for Fuels gGmbH after completing her chemistry studies at RWTH Aachen University. There, she has been working for four and a half years on various projects in the field of 'liquid energy carriers'.
Karin Brendel is particularly interested in the drop-in capability of new components, the ageing behaviour of fuels and combustibles and the formation of deposits. She is currently working as a project manager on several research projects in this field and is doing her doctorate on the investigation of ageing processes in fuel oils using an online sensor.
Away from work she sings in the 'chor cantiamo aachen' and enjoys sports.
André Brosowski
German Biomass Research Centre (DBFZ)