Speakers of the International Congress
Overview of confirmed speakers
---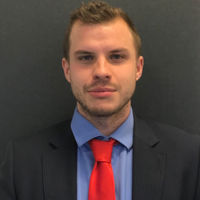 Cornelius Claeys
Mr. Claeys is a Brussels-based analyst responsible for biofuels and alternative fuels in Europe. At Stratas Advisors, much of his analyses focus on the impact that legislation and market developments have on low-carbon transport fuel uptake. Previously, Cornelius worked in Saudi Arabia, where he conducted research on the economic effects of legislative reforms in the energy sector. He also has experience in the European Commission's DG Trade, Brussels-based think tanks and international business media. Cornelius has a Degree in Applied Economics: Business Engineering and a Master in European Studies from the University of Leuven. Born in Belgium, he is fluent in Dutch, English, French and Spanish.
Christian Cuenot
Shell Nederland Verkoopmaatschappij B.V.
Prof. Dr. Nicolaus Dahmen
Institut für Katalyseforschung und -technologie (IKFT)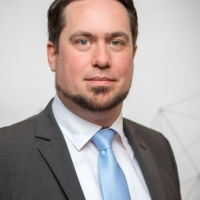 Johannes Daum
Johannes Daum has been working for NOW Nationale Organisation Wasserstoff- und Brennstoffzellen-technologie GmbH in Berlin since January 2016, initially as Program Manager Infrastructure Electricity, since the beginning of 2017 as Team Leader Electricity Based Fuels and Program Leader Mobility and Fuel Strategy.
Prior to that, Mr. Daum worked from 2008 to the end of 2015 as policy officer for the Association of the German Biofuels Industry in Berlin. Previous activities for the German Renewable Energy Federation and the ifeu Institute for Energy and Environmental Technology laid the foundation for his commitment to renewable energies. Already during his studies of chemical engineering at the University of Applied Sciences Mannheim, which ended in 2007 with the degree of Diplom-Ingenieur (FH), Mr. Daum specialized in environmental technologies and renewable energies.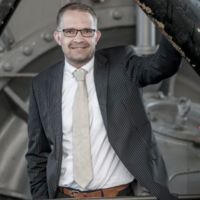 Harmen Dekker
Harmen Dekker has worked for almost 15 years within the sustainability sector and is devoted to the mitigation of climate change. He has built his career in the water and gas sector, where he has held different management positions. He joins the EBA after 5 years of service at DMT Environmental Technology. As manager for business development, he worked on the expansion of the biogas sector in new geographic regions. During those years, he also focused on the implementation of new techniques for valorising biogas, such as bio-LNG. These responsibilities included the analysis of future opportunities to produce bio-Methanol and bioplastics.