Speakers of the International Congress
Overview of confirmed speakers
---
Prof. Dr. Nicolaus Dahmen
Institut für Katalyseforschung und -technologie (IKFT)
Nicolaus Dahmen studied chemistry at the University of Bochum, finishing his PhD in 1992 in the area of high pressure thermodynamics. Joining the Research Center Karlsruhe (today KIT) he worked on application of high pressure for chemical reactions and separation processes as a group and division head. In 2005, he joined the bioliq project management for building up the bioliq pilot plant to convert lignocellulosic biomass into synthetic fuels and. Also, he headed the division for Thermochemical Biomass Refining at the Institute for Catalysis Research and Technology (IKFT) at KIT. After habilitation in 2010 at Heidelberg University, he now is leading scientist and professor for Conversion of Renewable Resources at the Faculty of Chemical Engineering at KIT since 2014. His own research work is dedicated to direct thermal biomass liquefaction processes e.g. by fast pyrolysis, hydro- and solvothermal processes.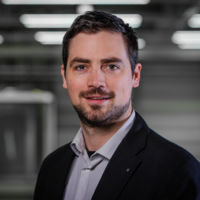 Dr.-Ing. Robert Daschner
Fraunhofer UMSICHT
Dr.-Ing. Robert Daschner is head of department Renewable Energy at Fraunhofer UMSICHT since 2015. After his degree in mechanical engineering at the University of applied sciences in Regensburg in 2008 he finished his PhD at Technical University Munich in 2014.
His expertise and main field of action is the utilization of biogenic residues with focus on the thermo-chemical conversion. Optimization of technologies, own technical developments and the emission reduction is part of the research activities at the department renewable energy at Fraunhofer UMSICHT.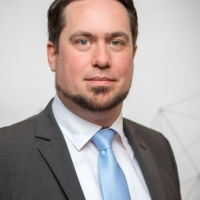 Johannes Daum
NOW GmbH
Johannes Daum has been working for NOW Nationale Organisation Wasserstoff- und Brennstoffzellen-technologie GmbH in Berlin since January 2016, initially as Program Manager Infrastructure Electricity, since the beginning of 2017 as Team Leader Electricity Based Fuels and Program Leader Mobility and Fuel Strategy.
Prior to that, Mr. Daum worked from 2008 to the end of 2015 as policy officer for the Association of the German Biofuels Industry in Berlin. Previous activities for the German Renewable Energy Federation and the ifeu Institute for Energy and Environmental Technology laid the foundation for his commitment to renewable energies. Already during his studies of chemical engineering at the University of Applied Sciences Mannheim, which ended in 2007 with the degree of Diplom-Ingenieur (FH), Mr. Daum specialized in environmental technologies and renewable energies.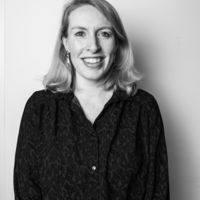 Rianne de Vries
GoodFuels. Better world.
As Government and Business Lead Rianne is responsible for the stakeholder and project management of the GoodFuels Innovation Portfolio as well as the set-up and execution of the GoodFuels lobby strategy. The Innovation projects are key for developing new sustainable marine biofuels and accelerating the shift towards a zero carbon transport sector. Apart from the management of these projects, Rianne kick starts new projects by joining together knowledge experts from industry, government and knowledge institutes. Before joining GoodFuels Rianne worked as a consultant in the field of innovation management, advising clients in the maritime transport sector on their innovation strategy and developing innovation roadmaps and business models.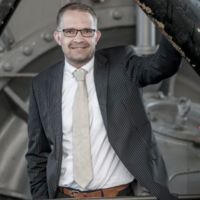 Harmen Dekker
European Biogas Association
Harmen Dekker has worked for almost 15 years within the sustainability sector and is devoted to the mitigation of climate change. He has built his career in the water and gas sector, where he has held different management positions. He joins the EBA after 5 years of service at DMT Environmental Technology. As manager for business development, he worked on the expansion of the biogas sector in new geographic regions. During those years, he also focused on the implementation of new techniques for valorising biogas, such as bio-LNG. These responsibilities included the analysis of future opportunities to produce bio-Methanol and bioplastics.