Speakers of the International Congress
Overview of confirmed speakers
---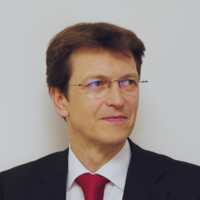 Dr. Armin Günther
Air Liquide Engineering & Construction
Dr. Armin Günther studied chemistry at Goethe University Frankfurt, worked at the Consiglio Nazionale delle Ricerche in Bologna, did his PhD in chemistry in Frankfurt and worked in atmospheric research.
He headed the project management and renewable energy department of an engineering company and was responsible for national and international projects in traditional plant engineering and renewable energy.
He is an international technical expert for the Air Liquide Group and holds the positions at Air Liquide Global E&C Solutions: Director Innovation and Development and Director HTC - High Temperature Center for strategic new developments.
Dr. Ilkka Hannula
VTT Technical Research Centre of Finland
Dr. Hannula is a Senior Energy Analyst at the IEA where he is leading the Agency's analytical work on renewable energy technologies. His principal fields of interest include sustainable fuels, system integration of renewables, low-carbon industrial processes and negative emissions technologies and practises.
Thomas Härdtl
bmp greengas GmbH
As a graduate industrial engineer (FH) and environmental technologist (M. Eng.), Thomas Härdtl has been working in the biogas industry since 2008. After various positions at Landwärme, GreenGas Concepts and the dena RES programme, he joined bmp greengas in Munich in 2013, Germany's leading marketer of biomethane and expert for green gases. Initially active in purchasing and portfolio management, Thomas Härdtl took over as head of portfolio management in 2017. His vision: a CO2-neutral and economical energy future with green gases.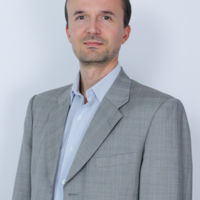 Sébastien Haye
E4tech
Sébastien has a solid expertise in sustainability challenges and good practices in in energy supply chains, especially bioenergy and hydrogen, as well as chemicals, based on about 15 years professional experience in these fields. His competences also cover sustainability standards and certification systems. He leads E4tech's Sustainability and Resource sector, which provides supports to clients and partners in understanding life-cycle environmental impacts of fuels, vehicles, energy and chemical supply chains, including greenhouse gases, air pollutants, ecotoxicity and water consumption. His expertise also covers policies and markets.
Prior to E4tech Sébastien was Standards Director at the Roundtable on Sustainable Biomaterials (RSB), an EU-recognised biofuel certification system. He significantly contributed to the development and implementation of the RSB sustainability standards, coordinating consensus-driven negotiations among hundreds of private, public, and civil society organisations worldwide. Before this he worked for the Resource Optimisation Initiative in Bangalore and co-led the environmental and social impact assessment of a new business model developed by BP for the deployment of bioenergy in rural areas of southern India (Oorja). Since 2003, he has volunteered on the Board of Directors of non-profit organisations including Terre des Hommes Suisse and Artjuna.