Speakers of the International Congress
Overview of confirmed speakers
---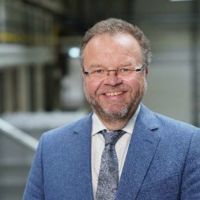 Prof. Dr. Andreas Hornung
Prof. Dr. Andreas Hornung is one of the world's leading experts on the conversion of biogenic waste into fuels. He developed a thermo-catalytic process TCR® which converts biogenic waste into chemical raw and green fuels. He succeeds in breaking down the carbon chains of the residual materials in such a way that biogas, bio crude oil, bio coal and, as residual material, ash are produced. In this way, not only residual materials are used, but also
CO2 saved. Prof. Hornung studied chemistry in Darmstadt and earned his doctorate in technical chemistry at the University of Kaiserslautern. After working in industry, he headed a
scientific department at the Karlsruhe Research Centre. In 2007 he received his first call to Aston University in Birmingham and founded EWC, the European Bioenergy Research Institute, in 2014 he was appointed Professor of Bioenergy in Birmingham (UK) and in 2015 additionally Professor of High Temperature Process Engineering at the University of Erlangen-
Nuremberg. Since 2013, he has headed the Fraunhofer Institute for Environmental, Safety and Energy Technology in Sulzbach-Rosenberg. Prof. Dr. Andreas Hornung currently holds 21 patents and has published a total of over 250 specialist articles.