Speakers of the International Congress
Overview of confirmed speakers
---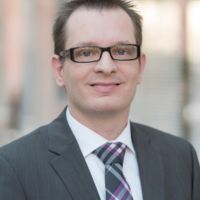 Dr. Fabian Kock
DNV GL - Maritime
Dr. Fabian Kock currently holds the position of Head of Environmental Certification at DNV GL in Hamburg, Germany.
This Section is responsible for environmental certification in maritime business. Within the scope lies the certification of marine diesel engines, marine exhaust gas after treatment systems such as SCR catalysts and scrubbers as well as the certification of the energy efficiency of ships. A laboratory for the measurement of exhaust gas components and particulate matter also lies in his field of responsibility. Additionally, he advises the German Ministry of Traffic in technical questions of emissions to air from international shipping at the IMO.
Previously Dr. Fabian Kock currently held the position of Head of the Approval Section in Approval Centre China at DNV GL. This Section is responsible for plan approval of ships new buildings in Greater China, which involves Hull, Stability, Statutory and Piping, Electrical and Bridge systems as well as Propulsion, Engines and Machinery.
His previous experience includes research in heat transfer and fluid dynamics as well as in-depth knowledge in the development of internal combustion engines. He joined DNV GL in 2009 after studying mechanical engineering in Hamburg, Sydney and Chennai and subsequently gaining experience in industry in the field of engine development.
Raoul Koenig
Shell Nederland Verkoopmaatschappij B.V.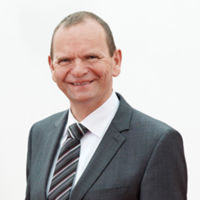 Prof. Dr. Jürgen Krahl
Ostwestfalen-Lippe University of Applied Sciences and Arts (TH OWL)
From 1984 to 1990, Prof. Dr. Jürgen Krahl studied chemistry at the Technical University of Braunschweig. From 1990 to 1997 he worked as a research assistant at the Federal Agricultural Research Centre in Braunschweig. In 1993, he completed his doctorate at the TU Braunschweig on the topic of "Determination of pollutant emissions from agricultural tractors when operated with rapeseed oil methyl ester in comparison with diesel fuel". In 2001, he received the Venia Legendi for Ecological Chemistry at the TU Braunschweig and in 2014, the authorisation to teach Inorganic Chemistry at the University of Bayreuth.
In 1996, Prof. Dr. Jürgen Krahl began lecturing at TU Braunschweig before moving to a professorship at Coburg University of Applied Sciences in 1997. There he took over the office of Vice President and Research and International Affairs from 2009 to 2014 and was also responsible for the Career Service.
In July 2016, Prof. Dr. Jürgen Krahl was elected as the new President of Hochschule Ostwestfalen-Lippe and has held this office since 1 December 2016.
Prof. Dr Jürgen Krahl has been conducting research on the topic of fuel e and emissions since 1990. From 2008 to 2016, he was spokesman of the board of the Technology Transfer Centre Automotive at Coburg University of Applied Sciences (TAC). He is a founding member of the Fuels Joint Research Group and Chairman of the UFOP Expert Commission on Biofuels and Renewable Resources.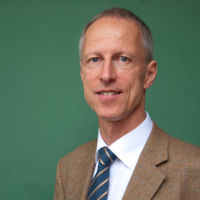 Michael Kralemann
3N-Kompetenzzentrum, Niedersachsen Netzwerk Nachwachsende Rohstoffe und Bioökonomie e. V.
Michael Kralemann studied mechanical engineering with a specialisation in energy technology at the Technical University of Braunschweig and then worked at the Lower Saxony Energy Agency. Bioenergy has been part of his field of work for 20 years, currently as project manager at the Lower Saxony State Advisory Centre 3N. There, he is involved in energy technology and energy management issues related to bioenergy, including local heating networks at wood-fired heating plants and biogas plants, biogas processing and fuel production from biogas.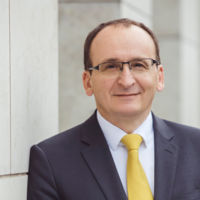 Prof. Dr. Christian Küchen
German Petroleum Industry Association e. V. (MWV)
Christian Küchen (born March 24, 1962) has been General Manager and member of the Board of Directors of the German Mineral Oil Industry Association (MWV) in Berlin since April 1, 2015.
Prior to this, Christian Küchen was head of the management board of the Institute for Heat and Oil Technology (IWO) in Hamburg since December 2013, where he started as Technical Director in 1995 and became sole Managing Director in July 2003.
From 1992 to 1995, he was responsible for the application technology of fuels engeneering and fuel test benches of the German Shell AG in Hamburg (Laboratory for Products, Applications and Development).
He studied process engineering at the Technical University of Clausthal and received his doctorate in chemical reaction engineering.
Since June 2004 Küchen is honorary professor at the Rheinisch-Westfälische Technische Hochschule (RWTH) Aachen.