Speakers of the International Congress
Overview of confirmed speakers
---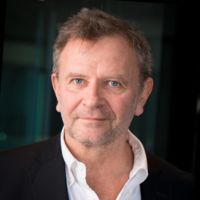 Jean-Louis Kindler
Jean-Louis Kindler is CEO of Ways2H, a leading commercial provider of waste-to-hydrogen solutions for mobility and grid applications. He is also Co-Founder and CEO of cleantech management company Clean Energy Enterprises, and previously was president of water treatment solution provider OriginClear Inc.'s Technology Division. He has a Master's in Economics and Public Policy from the Institut d'Etudes Politiques in Lyon, France, and an MBA from the Institut Supérieur de Gestion in Paris.
Siegfried Knecht
Aviation Initiative for Renewable Energy in Germany e. V. (AIREG)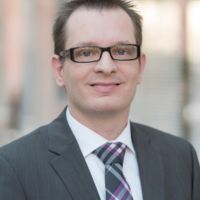 Dr. Fabian Kock
Dr. Fabian Kock currently holds the position of Head of Environmental Certification at DNV GL in Hamburg, Germany.
This Section is responsible for environmental certification in maritime business. Within the scope lies the certification of marine diesel engines, marine exhaust gas after treatment systems such as SCR catalysts and scrubbers as well as the certification of the energy efficiency of ships. A laboratory for the measurement of exhaust gas components and particulate matter also lies in his field of responsibility. Additionally, he advises the German Ministry of Traffic in technical questions of emissions to air from international shipping at the IMO.
Previously Dr. Fabian Kock currently held the position of Head of the Approval Section in Approval Centre China at DNV GL. This Section is responsible for plan approval of ships new buildings in Greater China, which involves Hull, Stability, Statutory and Piping, Electrical and Bridge systems as well as Propulsion, Engines and Machinery.
His previous experience includes research in heat transfer and fluid dynamics as well as in-depth knowledge in the development of internal combustion engines. He joined DNV GL in 2009 after studying mechanical engineering in Hamburg, Sydney and Chennai and subsequently gaining experience in industry in the field of engine development.
Prof. Dr. Jürgen Krahl
Ostwestfalen-Lippe University of Applied Sciences and Arts (TH OWL)
Michael Kralemann
3N-Kompetenzzentrum, Niedersachsen Netzwerk Nachwachsende Rohstoffe und Bioökonomie e. V.