Confirmed moderators at the International Congress
Overview of confirmed moderators
---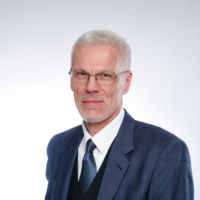 Prof. Dr. Martin Kaltschmitt
Vice Chairman of the aireg Board and Head of the Institute for Environmental Engineering and Energy Economics (IUE) at the Hamburg University of Technology (TUHH)
92 -93 Head of the department "Environment and Energy" at the Kuratorium für Technik und Bauwesen in der Landwirtschaft (KTBL), Darmstadt
93 -00 Head of the department "New Energy Technologies and Technology Analysis (NET)" at the IER of the University of Stuttgart
01-08 Managing Director of the Institute for Energetics and Environment (IE) gemein-nützige GmbH, Leipzig
03-06 Honorary Professor for "Renewable Energies" at the Technical University Bergakademie Freiberg
06-present Full Professor at the Technical University of Hamburg; Head of the Institute for Environmental Technology and Energy Economics (IUE)
08 -10 Scientific Managing Director of the German Biomass Research Center (DBFZ), Leipzig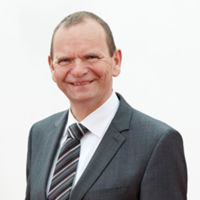 Prof. Dr. Jürgen Krahl
Ostwestfalen-Lippe University of Applied Sciences and Arts (TH OWL)
Prof. Dr. Jürgen Krahl studied chemistry at the Technical University of Braunschweig. In 1996, Prof. Dr. Jürgen Krahl began lecturing at TU Braunschweig before moving to a professorship at Coburg University of Applied Sciences in 1997. There he took over the office of Vice President and Research and International Affairs from 2009 to 2014 and was also responsible for the Career Service. In July 2016, Prof. Dr. Jürgen Krahl was elected as the new President of Hochschule Ostwestfalen-Lippe and has held this office since 1 December 2016. Prof. Dr Jürgen Krahl has been conducting research on the topic of fuel e and emissions since 1990. From 2008 to 2016, he was spokesman of the board of the Technology Transfer Centre Automotive at Coburg University of Applied Sciences (TAC). He is a founding member of the Fuels Joint Research Group and Chairman of the UFOP Expert Commission on Biofuels and Renewable Resources.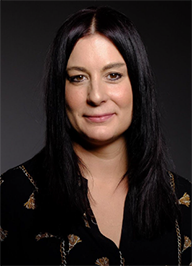 Christine Kroke
German Bioethanol Industry Association e. V. (BDBe)
Christine Kroke has been press spokesperson at the Federal Association of the German Bioethanol Industry (BDBe) since 1 April 2020. Previously, Kroke was Corporate Communications Manager at the health start-up Vivy.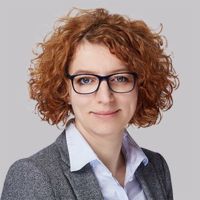 Dr. Franziska Müller-Langer
DBFZ Deutsches Biomasseforschungszentrum gemeinnützige GmbH
Franziska Müller-Langer is head of the Biorefineries department at DBFZ with about 40 scientists and technicans who work for the focus research topic biobased products and fuels. Her background is in mechanical engineering with focus on energy technologies. She has comprehensive experiences from national and international with particular emphasis on current and future renewable (bio-)fuels and technology assessments. Moreover she contributes to different bodies, e.g. on IEA, EU and national level.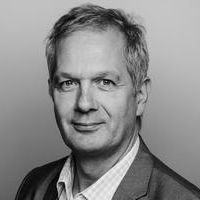 Prof. Dr. Peter Pickel
John Deere GmbH & Co. KG
Head of the European Innovation Technology Center, John Deere Europe
Prof. Dr.-Ing. Peter Pickel is employed at John Deere GmbH & Co. KG. In 2019, Pickel became honorary professor at the University of Kaiserslautern. In 2000 (till 2010) he became a full tenured professor for agricultural engineering, communal machinery and environmental technologies at the Martin-Luther-University Halle-Wittenberg, where he also was the dean of the Agricultural Faculty from 2003 to 2006. Peter Pickel is the Chair of the MANUFUTURE Sub-ETP Agricultural Engineering & Technologies and since 2021 he is the chairman of the VDI Society Technologies of Life Sciences (VDI: German society of engineers). As an expert for agricultural engineering he has been a member of the Bioeconomy Panel of the European Commission from 2013 to 2015. Since 2009 he is a full member of the Club of Bologna (CoB). Herein he has been being a member of management committee since 2016. The focus of his research and development activities is on integrated sustainability concepts including sustainable energy production and energy supply concepts for rural areas and including the development of electrification concepts for mobile off-road machinery. Further Prof. Pickel is working in the field of automation and communication technology for agricultural equipment.