Speakers of the International Congress
Overview of confirmed speakers
---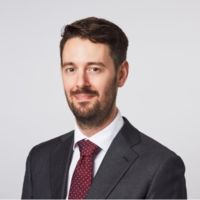 Sean Bartlett
Sean Bartlett has over a decade of price reporting and journalism experience encompassing physical biofuels and certificates markets, gasoline components, grains and sugar. Prior to Quantum, Sean was most recently at Census/Fastmarkets and for 9 years prior to that worked at S&P Global Platts where he headed up the agriculture editorial team in London.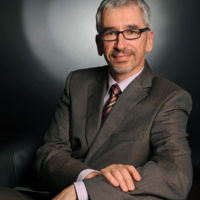 Manfred Baumgartner
Manfred Baumgartner is Technical Sales Manager and Director of Technology BioDiesel at BDI-BioEnergy International GmbH. He is working in the field of BioDiesel Technology and Waste based feedstocks since 1994. After his technical education of mechanical and automobile engineering, he worked as a maintenance engineer in chemical industry for 4 years. After completing his master's degree in chemical process engineering at Graz University of Technology, Austria, in 1994, he joined the predecessor company, which became BDI in 1996.
Besides his activities as a senior engineer, he headed BDI's R&D department and was involved in the standardization of BioDiesel. As technical executive, he was responsible for the entire engineering, construction and commissioning of BDI-BioDiesel plants worldwide from 2003 to 2018. Since 2018, he has been in charge of sales for special technical applications and RetroFit projects at BDI.
With his wide knowledge of different technologies for BioFuels he became responsible for the technology of BioFuels at BDI and therefore was involved in research of various new technologies. Thanks to his experience and know-how, BDI has been able to realize numerous pioneering projects in the biodfuels industry.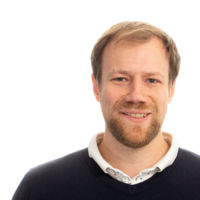 Benedikt Bender
Education/Studies
2009 - 2016 RWTH Aachen: Mechanical Engineering - Process Engineering
Current occupation:
2017 - present: Project Engineer, OWI Science for Fuels gGmbH, Herzogenrath
Fields of work:
Fuel reforming (fossil, biogenic and synthetic), autothermal and steam reforming Process gas generation for high-temperature fuel cells, pre-reforming Development of modular heat storage systems for high-temperature, medium-temperature and low-temperature storage Technical processing of publicly funded R&D projects in the reforming field.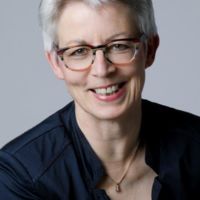 Dr. Anita Breyer
Studies of Economics at the University of Kiel, USA, Belgium and University of Bonn (Germany) as part of the European Doctoral Programme finishing with the degree of a Ph.D. in Economics in 1989.
Since 1990 working at the Federal Ministry for the Environment, Nature Conservation, Nuclear Safety and Consumer Protection in Germany in several general directorates.
2018-2020 Deputy Director-General responsible for Immission Control, Transport and Safety of Installations.
Since 2020 Director-General Chemical Safety, Immission Control and Transport.
Nils Bullerdiek
Nils Bullerdiek is a research associate at the Institute of Environmental Technology and Energy Economics (IUE) at Hamburg University of Technology (TUHH). He studied aviation technology and management in Bremen, Santiago de Chile and Phoenix (Arizona) as well as aviation engineering at Braunschweig University of Technology. Additionally, he completed a commercial pilot training and an Airbus A320 type rating. His primary field of research includes the deployment and operational utilisation of kerosene-based Sustainable Aviation Fuel (SAF). He was involved in the research project "DEMO-SPK" and various scientific consulting tasks in the field of SAF (e.g. for BMVI, aireg e. V.). He is currently participating in the EU research project "ALIGHT" to promote sustainable aviation.