Speakers of the International Congress
Overview of confirmed speakers
---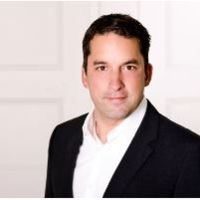 Zoltan Elek
Zoltan Elek (Dipl.-Ing.) graduated from the Technical University of Munich in 2005 with a degree in electrical engineering, specializing in power engineering. He rounded off his education with additional studies at the Center for Digital Technology and Management of the Elite Network Bavaria at LMU Munich. He also participated in an MBA program at the TUM Business School in Munich and at the University of California (Berkeley) and completed an executive program at Harvard Business School. His professional career has taken Elek to E.On Engineering, Stadtwerke München and McKinsey & Company in the Electrical Power & Natural Gases division, among others. In 2007, he founded Landwärme GmbH. The company operates as a biomethane trader and service provider throughout Europe. With a trading portfolio of over 3 terawatt hours, Landwärme has grown to become one of Europe's leading biomethane traders, supplying customers in the electricity, fuel and heating sectors. As a service provider, the company advises customers along the entire value chain - whether on biomethane production, transport, remuneration claims or greenhouse gas quotas.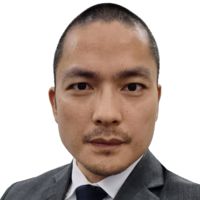 Jinlei Feng
Jinlei Feng is a Programme Officer in the Knowledge, Policy and Finance Centre (KPFC) of the International Renewable Energy Agency (IRENA), based in Abu Dhabi. His research work at IRENA is focused on policies for the deployment of renewable energy in end uses, including heating and cooling and transport sector, policies for sustainable bioenergy, end-of-life management of solar photovoltaic and batteries, as well as policies for renewables in cities.
He is a co-author of IRENA's flagship report World Energy Transitions Outlook (2022). His recent analytical outputs also include The Breakthrough Agenda Report 2022, Bioenergy for the Energy Transition: Ensuring Sustainability and Overcoming Barriers (2022), Renewable Energy Policies in a Time of Transition: Heating and Cooling (2021), and Renewable Energy Policies for Cities series of reports (2021).
Prior to joining IRENA in 2018, he worked as a Programme Manager on climate and energy at WWF China. Prior to that, he managed a portfolio to support projects on sustainable urban development at Vantone Foundation. He has 15 years of experience in renewable energy, climate change, and sustainable development. He holds a master's degree in management from the Renmin University of China.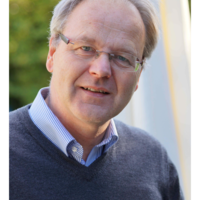 Dr. Dietrich Gerstein
Dr. Dietrich Gerstein studied mining and engineering. He began his professional career in 1992 at Ruhrgas AG in Essen, Germany, where he held senior positions in business development, gas purchasing, and the management and negotiation of long-term gas contracts. Later, he was responsible for the development of the E.ON Group's LNG (Liquefied Natural Gas) business. Afterwards, Gerstein worked as Global Di-rector LNG at Royal Dutch Vopak, Rotterdamwith a focus on building up the international LNG activities. Gerstein has in-depth knowledge of the international natural gas, LNG and energy markets. Besides natural gas and LNG supply and purchase projects, he focused on infrastructure developments (pipeline, LNG, storage). He is currently working for TEAM CONSULT, Berlin, and DVGW (German Gas and Water Industry Association) with a focus on the use of renewable gases for the decarbonization of energy markets and the implementation of LNG import projects.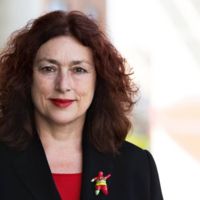 Dr. Monika Griefahn
eFuel Alliance
Dr. Monika Griefahn is Chair of the Board of the eFuel Alliance and a founding member of Greenpeace Germany. From 1984 to 1990, Monika Griefahn was the first woman to serve on the International Board of Greenpeace. From 1990 to 1998, she was Minister of the Environment in Lower Saxony. Then as now, she advocated for a new energy policy: for renewable energies and the phase-out of nuclear energy. From 2012 to 2018, Monika Griefahn was also Director of Environment and Society at the cruise line AIDA Cruises. She played a key role in the company's realignment toward the use of liquefied natural gas as a ship fuel. Monika Griefahn is involved in many voluntary activities and was awarded the Federal Cross of Merit in 2018.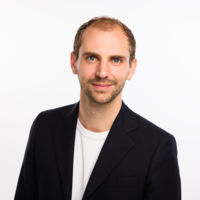 Karl Hauptmeier
Karl Hauptmeier is the Managing Director of Norsk e-Fuel, a company addressing a key challenge of tomorrow´s energy system: The conversion of CO2 and renewable electricity into fuels and chemicals. He holds a MSc. in Energy- and Process- Engineering and has been granted with multiple fellowships during his academic career. Prior to his position at Norsk e-Fuel, Karl has gathered in depth technological know-how on PtX as Senior Product Manager of Sunfire, political experiences while working with the International Energy Agency and an interdisciplinary skill set by working for McKinsey & Company."