Speakers of the International Congress
Overview of confirmed speakers
---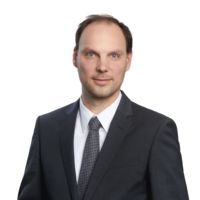 Burkhard Hoffmann
Burkhard Hoffmann is a fully qualified lawyer and has been a scientific officer at the Stiftung Umweltenergierecht since April 2021. His work focuses on the production and use of green hydrogen, in particular also as a fuel in the transport sector. From July 2014 to March 2021, Burkhard Hoffmann was a lawyer at a law firm in Berlin specializing in renewable energy law. During his time as a lawyer, he was already primarily involved in issues relating to green gases and the electricity generated from them. Burkhard Hoffmann completed his law studies in Berlin and Paris from 2005 to 2011 and his legal clerkship in Berlin and Johannesburg from 2012 to 2014. Burkhard Hoffmann regularly publishes articles and gives lectures on his areas of interest.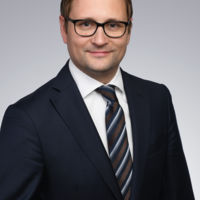 Dr. Ralf Hortsch
Ralf Hortsch was appointed Head of Strategy & Marketing of Clariant's Business Line Biofuels & Derivatives in March 2021.
Before his current role, Ralf held various positions at the Business Line including Head of Licensing & Services (2018-2021), Head of Operations sunliquid® Pre-commercial Plant (2013-2018) and Group Leader Fermentation (2011-2013). He was part of the sunliquid® technology development team from the beginning. Prior to that he worked as an R&D Group Leader for Süd-Chemie.
Born in Dresden, Germany in 1981, he holds a PhD in Bioprocess Engineering from the Technical University of Munich, Germany and an Engineering Bachelor and Masters Degree from the Technical University Dresden.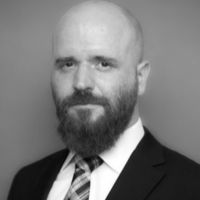 Prof. Dr.-Ing. Markus Jakob
Coburg University of Applied Sciences
05/2019 - today: Coburg University of Applied Sciences, Research Professor for Motor Fuels and Combustion Processes
06/2017 - 03/2019: FEV Europe GmbH, Aachen, project manager for large-scale gasoline engine projects
09/2013 - 05/2017: FEV GmbH, Aachen, project manager for gasoline engine thermodynamics
11/2008 - 09/2013: Chair of Internal Combustion Engines, RWTH Aachen University, Research Assistant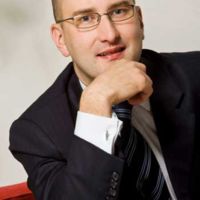 Marko Janhunen
Marko Janhunen is currently Director, Public Affairs, at UPM, a leading forest industry company headquartered in Finland. UPM's turnover is approximately 10 billion EUR. UPM is the largest producer of only advanced biofuels in the EU and currently establishing a strong position in wood-based biochemicals. Mr Janhunen is an expert in public policy issues related to environment and energy, climate change and transport issues with 20 years of experience from projects on all continents. Mr Janhunen is the Chair of Advanced Biofuels Coalition (LSB), a coalition of 11 companies from 8 countries promoting advanced biofuels for transport decarbonisation. Mr Janhunen is also in the steering committee of Hydrogen Cluster Finland, a newly established coalition of over 50 companies to promote hydrogen economy. He also chairs the regulatory affairs committee of the Hydrogen Cluster Finland. Mr Janhunen is frequent speaker at various events, seminars and conferences on sustainable bioeconomy and advanced biofuels. Marko Janhunen holds a Master's Degree in Political History issued by the University of Helsinki, a Masters in European Affairs from the College of Europe in Bruges, Belgium, and an Executive MBA from the Helsinki School of Economics. He speaks Finnish, English, Swedish, German and French.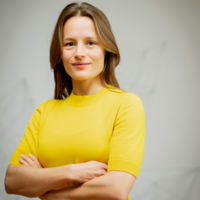 Korinna Jörling
Korinna Jörling heads the NOW GmbH's Renewable Fuels Team. In this role, she provides technical advice to the Federal Ministry for Digital and Transport (BMDV) and is responsible for the design and implementation of support measures for renewable fuels. In her previous position as a senior consultant at Guidehouse, she advised mainly German ministries and the European Commission on energy transition policy. She holds a master's degree in Environmental Policy & Regulation from the London School of Economics.