Speakers of the International Congress
Overview of confirmed speakers
---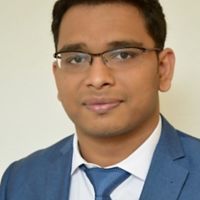 Chandra Kanth Kosuru
TEC4FUELS GmbH
Chandra Kanth Kosuru has studied Mechanical Engineering in his Bachelor of Engineering in Osmania University, India and pursued his master's degree in Fachhochschule Aachen, Germany with Energy systems as his specialization. His professional career has started in India in 2013 as an Executive engineer on the design of Automotive chassis, and Automotive components production and their assembling technology. During his master's study in Germany, in 2015, he started with this research on liquid fuels and their ageing characteristics at OWI Science for fuels, Aachen. Since 2018, he has been working as a Project Engineer at Tec4fuels GmbH dealing with the topics on biofuels/synthetic fuels and their ageing characteristics, and further on compatibility of novel fuels with the current and future Automotive technologies. Alongside, he is pursuing his PhD at RWTH University on the topic of accelerated ageing of liquid hydrocarbons.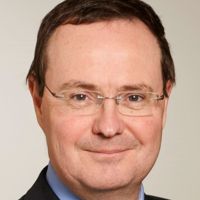 Dr.-Ing. Georg Heinrich Klepp
Institute for Energy Research, Ostwestfalen-Lippe University of Applied Sciences, Lemgo
Department of Mechanical Engineering and Mechatronics
East Westphalia-Lippe University of Applied Sciences, Lemgo
since 2011 Professor of Fluid Dynamics, Fluid Machinery and Energy Technology, Lemgo
Modeling of flows and heat transport as well as energy systems, power-to-X, e-fuels, biofuels
2007 -2011 Development Manager Fans, mdexx/Siemens Bremen
2004 -2007 Project Manager Development, GEA Lufttechnik, Herne, Germany
2000 -2004 Flow simulation, Bayer Technology Services, Leverkusen
2000 Doctorate, Institute of Fluid Mechanics and Thermodynamics, Otto-von-Guericke University, Magdeburg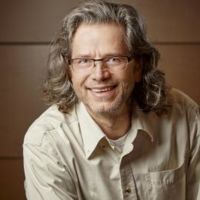 Keith Kline
Keith Kline, a Distinguished Research Scientist, Oak Ridge National Laboratory, assesses renewable energy options to identify approaches that support beneficial land management. Keith spent 24 years in developing nations supporting community forest management, biodiversity conservation, and other Sustainable Development Goals. Since 2008, Keith has led research and authored 90 publications on natural resource management, bioenergy, and sustainable development. Keith currently supports the Biofuture Clean Energy Ministerial Initiative, the Net Zero World Initiative, ISO Technical Committee 323 on Circular Economy, and International Research Networks on the nexus of Food-Energy-Water.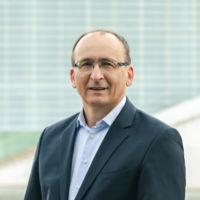 Christian Küchen
Hauptgeschäftsführer en2x –Wirtschafts - verband Fuels und Energie e.V.
Since November 1, 2021, Prof. Dr.-Ing. Christian Küchen has been Chief Executive Officer of en2x - Wirtschaftsverband Fuels und Energie e.V. in Berlin. Born in Hamburg, he studied process engineering and received his doctorate in chemical reaction engineering from the Technical University of Clausthal. From 1992 to 1995, he was responsible for the application technology of fuels and the fuel test stands of the German Shell AG in Hamburg. In 1995, Christian Küchen became Technical Managing Director of the Institute for Heat and Oil Technology (IWO) in Hamburg, Managing Director in July 2003 and Spokesman of the IWO Management Board in December 2013. From April 2015 to October 2021, Prof. Küchen was Chief Executive Officer of the Mineral Oil Industry Association (MWV) in Berlin, a predecessor organization of en2x. Since June 2004, Küchen has been an honorary professor at the Rheinisch-Westfälische Technische Hochschule (RWTH) Aachen.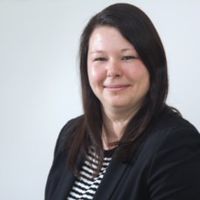 Fanny Langschwager
University Rostock LKV
since 02/2018 research associate, University of Rostock
07/2017 - 01/2018 research associate, University of Applied Sciences Wismar
04/2014 - 05/2017 research associate with PhD, University of Rostock in cooperation with IOI Oleo GmbH Witten.
10/2016 - 03/2017 Cooperation with the research group of Prof. Kreikemeyer, University Medical Center Rostock
10/2013 - 03/2014 Research stay in the working group of Prof. Křen, Academy of Sciences, Prague, Czech Republic.