Speakers of the International Congress
Overview of confirmed speakers
---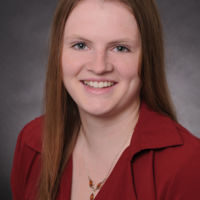 Juliana Rolf
Education/Studies
Juliana Rolf studied biotechnology at the Emden/Leer University of Applied Sciences, majoring in bioinformatics. While working in the research team of Prof. Wetter and Dr. Brügging, she completed a master's degree in technical management with a focus on environmental technology at Münster University of Applied Sciences.
Current professional position
Juliana Rolf has been working as a project engineer at Münster UAS in the research group of Prof. Wetter and Dr. Brügging since 2018. Since 2020, she has been conducting research there on the topic of biological hydrogen production, in particular dark fermentation.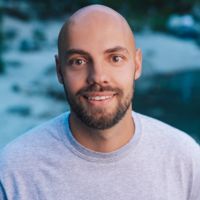 Jan Röstel
Jan Röstel
Studied geotelematics, navigation and business information systems in Munich
Portfolio manager at bmp Greengas GmbH
Co-Founder and Head of Sales q-bility GmbH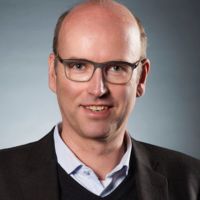 Prof. Dr.-Ing. Jörg Sauer
Jörg Sauer studied Chemical Engineering at the Friedrich-Alexander-University of Erlangen-Nürnberg. Subsequent to his graduation he went to the University of Karlsruhe (T.H.), now KIT, and earned his PhD on Chemical Engineering in the group of Gerhard Emig. He started his industrial career at Degussa AG in Hanau. He had different managerial positions at Degussa later Evonik Industries AG in Hanau, Germany, Mobile / Alabama, USA and Marl, Germany in the areas of research & development, production and process technology and engineering. As his last position at Evonik he served as head of the department Chemical Reaction Technology, before he was appointed as full professor of Process Technology and Catalysis and head of the Institute of Catalysis Research and Technology in 2012.


His scientific research mainly focuses on the development of process chains and catalysts for the production of synthetic liquid fuels based on renewable sources, like hydrogen, biomass and CO2. Additionally, Jörg Sauer works on routes to synthetic fuels that have new and improved application properties compared to conventional fuel components.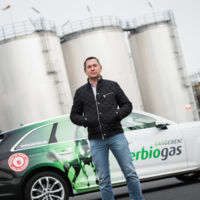 Claus Sauter
Claus Sauter (*1966) graduated in business and social sciences in Augsburg in 1992. In 1990 he took over the family business, Alois Sauter Landesprodukten- Großhandlung GmbH & Co. KG, Obenhausen, Bavaria, and continued to run it. From 1992 onwards, Mr. Sauter acted as managing partner, managing director and shareholder for several companies he co-founded in Bavaria, Saxony-Anhalt, Brandenburg and Switzerland. In May 2006, Claus Sauter founded VERBIO Vereinigte BioEnergie AG, headquartered in Zörbig (Saxony-Anhalt), and since then has also been its CEO.
For many years, Claus Sauter was president and board member of the German Biofuel Industry Association (VDB) as well as a member of the board of the European Biodiesel Board (EBB). In the meantime, he has passed on these functions within the VERBIO management. However, he continues to work very closely with the trade associations, supporting their work and providing them with expert advice.
Nikki Sjulander
Position and Institution
2019 – today:
Junior researcher at the Institute of Forestry and Engineering of the Estonian University of Life in Tartu
Research area
2019 – today: Research on the pretreatment of lignocellulosic biomass for the production of biofuels and chemicals.
Publications
2021 Rooni, V.; Sjulander, N.; Cristobal-Sarramian, A.; Raud, M.; Rocha-Meneses, Lisandra; Kikas, T. (2021). The efficiency of nitrogen explosion pretreatment on common aspen – Populus tremula: N2- VS steam explosion. Energy, Art No 119741. DOI: 10.1016/j.energy.2020.119741.
2020 Sjulander, Nikki; Kikas, Timo (2020). Origin, Impact and Control of Lignocellulosic Inhibitors in Bioethanol Production—A Review. Energies, 13 (18), 4751. DOI: 10.3390/en13184751.