Speakers of the International Congress
Overview of confirmed speakers
---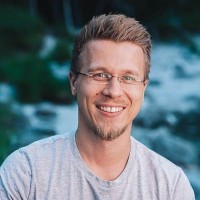 Dominik Trisl
Master's degree in economics
Energy Management Officer at Deutsche Bahn,
bmp greengas GmbH among others strategic corporate development
Co-Founder and Managing Director q-bility GmbH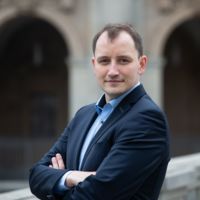 Dr. Richard Wicht
AGQM Arbeitsgemeinschaft Qualitätsmanagement Biodiesel e.V.
Dr. Richard Wicht studied chemistry at the Philips University in Marburg from 2005-2010 and subsequently obtained his doctorate in the field of bioinorganics at the Technical University of Braunschweig. He then moved to the Arbeitsgemeinschaft Qualitätsmanagement Biodiesel e.V. as a technical officer in 2015, where he was responsible for research and development and additive testing (no-harm tests). In 2016, Dr. Wicht took over the management of AGQM Biodiesel. In addition to managing the association's business and representing AGQM in various committees, Dr. Wicht is active in standardization work at national and international level. As chairman of the working groups WG 31 "Total pollution" and WG 44 "FAME fuel development" he is involved in the daily technical and qualitative development of fuels, but especially of biodiesel.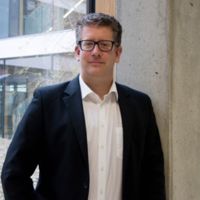 Markus Winkler
DEUTZ AG
studied from 1992 to 1996 chemical engineering at the University of Applied Sciences in Krefeld with focus in Instrumental analytics / Environmental analytics
professional development began 1996 at DEUTZ AG in the R&D department
since 2012 he is responsible as Senior adviser in the DEUTZ Group for all operating fluids, Oil releases, chemical analysis and biogenic / alternative fuels and hydrogen
since 1998 Markus Winkler is member in national standardization bodies
since 2008 he is a member of UFOP commission "Biofuels and Renewable Resources".
since 2014 he holds a lectureship for the course "Operating fluids for Vehicles" at Technical University of Cologne, department for Automotive Engineering.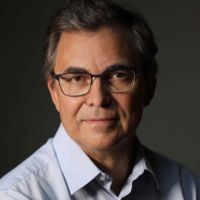 Prof. Dr. Martin Wittmaier
Education / Professional Studies:
PhD (Dr. rer. nat.) Technical University of Braunschweig
Dipl. Biologist (MSc equivalent) (Microbiology, Biochemistry, Computer science, Urban Water Management)
Membership of Professional Bodies:
2015 – currently
Member of the Scientific Advisory Boardof the ScienceCongressof the German Association for Waste Management (Wissenschaftskongress der Deutsche Gesellschaft für Abfallwirtschaft e.V., Berlin)
1998 – currently
Member of the Board of the Association of Humus and Earth management, Dept. of Northern Germany (Verband der Humus und Erdenwirtschaft Region Nord e.V. -VHE-Nord,Hannover)
1995 - to 2000
Member of various Workgroups of the Bund der Entsorgungswirtschaft (BDE) (Association of Waste Management), Cologne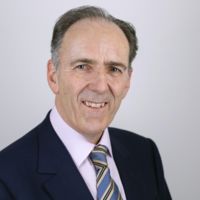 Jonathan Wood
NESTE
Jonathan leads Neste's Renewable Aviation business for the Europe, MEA and Aspac regions. Jonathan is responsible for all activities relating to the sale and supply of Sustainable Aviation Fuel (SAF) and related services, investments and business development. The role also covers engagement with government authorities and policy makers on regulatory matters, to help accelerate the use of SAF and support the aviation industry on its path to reduce emissions.
Prior to joining Neste, Jonathan has extensive experience in the energy industry with bp, in senior leadership positions in the Downstream marketing businesses, responsible for commercial, business development, M&A, strategy, marketing and operations activities. The last 10 years Jonathan has focused on the aviation fuel business. Jonathan graduated in Economics from London University, and completed an Executive MBA programme at Harvard Business School.