Speakers of the International Congress
Overview of confirmed speakers
---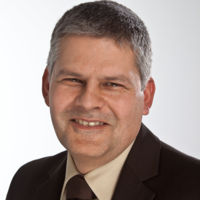 Dr. Klaus Lucka
TEC4Fuels
Dr.-Ing. Klaus Lucka has been managing partner of TEC4FUELS GmbH, a competence center for conventional and alternative fuels and lubricants (Fuels) and their application in existing and new technologies, since 2015. From 2000 to 2015, Klaus Lucka was managing director of the research institute OWI Science for Fuels gGmbH, an affiliated institute of RWTH Aachen University. Lucka, who studied mechanical engineering, received his doctorate with honors from RWTH Aachen University on the topic of "Reduction of NOx emissions by specifically influencing flow control during combustion." He then headed the research group "Innovative Evaporation Concepts for Liquid Fuels" at RWTH Aachen University, which, among other things, developed an evaporator concept using cold flames.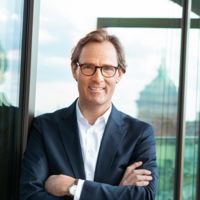 Dr. Stephan Meeder
ePURE
After studying business administration at the University of Mannheim and ESSEC, Cergy-Pontoise, France, Stephan Meeder worked for ABB Structured Finance GmbH from 1996 to 2000. In 1999, he received his doctorate from the University of Mannheim at the Chair of Logistics. He then worked for KPMG in the Corporate Finance department from 2000 to 2001 and for Robert Bosch GmbH in the Group Accounting and M&A departments from 2001 to 2006. In November 2006, Stephan Meeder joined Südzucker AG, where he worked in the Corporate Finance department. In May 2007, he was appointed Chief Financial Officer of the French sugar company Saint Louis Sucre SA, Paris. Stephan Meeder has been a member of the executive board of CropEnergies AG as chief financial officer since April 2015. He has been CEO (spokesman of the executive board) of CropEnergies AG since July 2020. Stephan Meeder is vice chairman of the European ethanol association ePURE."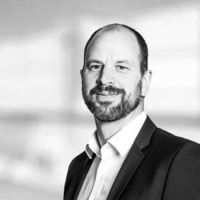 Dr. Mark Misselhorn
Caphenia GmbH, Founder and Chief Executive Officer (CEO)
Dr. Mark Misselhorn has dedicated himself to the topic of alternative fuels. In 2012, he founded the predecessor company of CAPHENIA, CCP Technology GmbH. Under his leadership, CCP Technology concludes cooperative agreements with Lufthansa and other well-known development partners. After studying economics in Munich, Misselhorn completed his doctorate at the University of Göttingen. He then worked as a consultant for the Gesellschaft für Technische Zusammenarbeit (GTZ), the United Nations Development Program (UNDP), UNESCO and the World Bank. In 2007, Misselhorn founded his first company, Maschinenwerk Misselhorn MWM GmbH. In 2012, he sells his shares in the company and dedicates himself to CCP Technology GmbH. In 2018, Misselhorn founds CAPHENIA GmbH together with the majority of CCP shareholders.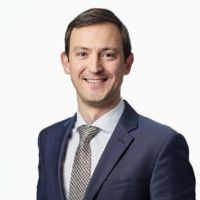 Alexey Mozgovoy
PlanET Biogastechnik GmbH
Alexey Mozgovoy is Business Development Manager International Biomethane at PlanET Biogastechnik. In addition to gaseous and liquid biomethane, the area of his professional interests includes synthetic methane and renewable hydrogen. Alexey has more than 10 years of experience with renewable energy and natural gas supply systems. He is an author of many papers on the topic of Gas Mobility and Biomethane, which have been published in renowned technical and scientific journals. He has organized and led many research and industrial projects on the integration of biomethane, power-to-gas, and bio-LNG into the energy system. His deep understanding of the national and international renewable energy policy results from his experience in the biogas advocating at the German Biogas Association.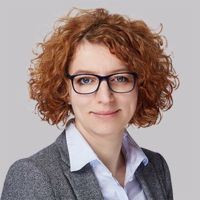 Dr. Franziska Müller-Langer
DBFZ Deutsches Biomasseforschungszentrum gemeinnützige GmbH
Franziska Müller-Langer is head of the Biorefineries department at DBFZ with about 40 scientists and technicans who work for the focus research topic biobased products and fuels. Her background is in mechanical engineering with focus on energy technologies. She has comprehensive experiences from national and international with particular emphasis on current and future renewable (bio-)fuels and technology assessments. Moreover she contributes to different bodies, e.g. on IEA, EU and national level.