Speakers of the International Congress
Overview of confirmed speakers
---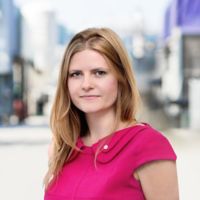 Amy Ruddock
Carbon Engineering Ltd.
Amy heads CE's business in Europe. Prior to joining CE, Amy was VP Corporate Development and Sustainability at Virgin Atlantic where she was accountable for setting and delivering carbon strategy, corporate strategy and government affairs. Amy previously spent 10 years at BCG in the Aviation Practice Area, leading projects on topics ranging from strategy to transformation; operations to commercial, working across Europe and the USA. Amy has a PhD in chemical physics, focusing on solid state electrochemistry.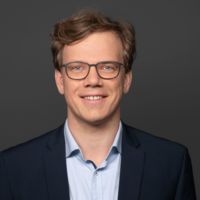 Hannes Salomon
German Energy Agency (dena)
Hannes Salomon is an expert on alternative drive systems and electricity-based energy sources in the "Sustaina-ble Mobility and Alternative Energy Sources" division of the German Energy Agency (dena). In his function, he ad-dresses questions on the use of hydrogen and hydrogen derivatives in the transport sector and interface issues with energy markets. One focus of his activities is the analysis and development of market-oriented framework conditions for increasing the demand for low-emission energy sources and efficiency solutions. He is involved in the developmentof studies and numerical models, advises the German Federal Ministry of Economics on the im-plementation of the National Hydrogen Strategy and is part of the project team of the Global Alliance Powerfuels, an initiative launched by dena in 2018 to promote the market development of renewable hydrogen-based energy carriers. Hannes Salomon studied Environmental Sciences at Eberhard Karls UniversityTübingenand Environ-mental and Resource Management at Brandenburg University of Technology Cottbus-Senftenberg.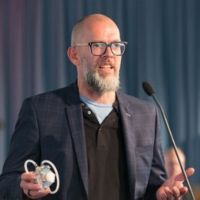 Assoc. Univ.-Prof. Dr Wolfgang Schöfberger
Johannes Kepler University Linz
Deputy Head of the Institute of Organic Chemistry
2012-2016: FWF Project leader at JKU Linz and Guest-lecturer at the Institute of Organic Chemistry, University Vienna.
April 2016: Associate Professorship at the Institute of Organic Chemistry, Johannes Kepler University Linz, Austria.
October 2021: Vice-head of the Institute of Organic Chemistry Johannes Kepler University Linz, Austria.
27/09/2021: State Prize for Innovation, SchoefbergerLab: Carbon dioxide (CO2) conversion to energy sources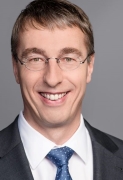 Stefan Schreiber
President of the Association of the German Biofuel Industry e.V. (VDB)
Stefan Schreiber (* 1969) has been employed at VERBIO AG since 2017. He initially headed the Business Development department before moving to the Management Board on July 1, 2020. Here, he is responsible for the new Management Board division "North America" with a focus on raw material purchasing, sales and trading, human resources as well as finance and accounting. Furthermore, Stefan Schreiber represents VERBIO AG in the Biofuel Association (VDB) in his function as President of the Association as well as in the European Biodiesel Board. Stefan Schreiber graduated in business administration from Saarland University in 1996 and then worked for twenty years at the agricultural group Cargill in various management positions in Germany and abroad. There he was responsible for biodiesel, grain and oilseed trading and processing.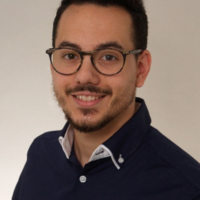 Andreas Schröder
John Deere GmbH & Co. KG
2017 B.Sc Mechanical Engineering specializing on composite engineering at Technical University of Kaiserslautern
2019 M.Sc Vehicle Technology at Technical University of Kaiserslautern
Since 2019: PhD candidate at the European Technology and Innovation Center of the John Deere GmbH & Co. KG. Besides working on the publicly funded Projects MuSt5-Trak and DEMETER, he is responsible for research and taking care of test machines running on alternative fuels.