Speakers of the International Congress
Overview of confirmed speakers
---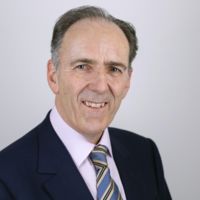 Jonathan Wood
NESTE
Jonathan leads Neste's Renewable Aviation business for the Europe, MEA and Aspac regions. Jonathan is responsible for all activities relating to the sale and supply of Sustainable Aviation Fuel (SAF) and related services, investments and business development. The role also covers engagement with government authorities and policy makers on regulatory matters, to help accelerate the use of SAF and support the aviation industry on its path to reduce emissions.
Prior to joining Neste, Jonathan has extensive experience in the energy industry with bp, in senior leadership positions in the Downstream marketing businesses, responsible for commercial, business development, M&A, strategy, marketing and operations activities. The last 10 years Jonathan has focused on the aviation fuel business. Jonathan graduated in Economics from London University, and completed an Executive MBA programme at Harvard Business School.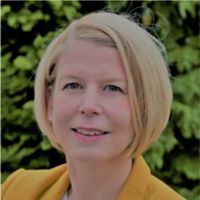 Marion Wurzel
ESSO Deutschland GmbH
08.2021 - today: Manager Renewable Energies BNL & Germany, Hamburg
01.2018 - 12.2017: Advisor Biofuels Europe, Brussels
08.2010 - 04.2016: Advisor Manufacturing Networks Europe and Asia, Brussels
05.2005 - 07.2010: Advisor Business Analysis Europe, Brussels
03.2002 - 04.2005: Team Leader Business Analysis, Ingolstadt
09.2000 - 02.2002: Trader Distillate, Hamburg
12.1998 - 08.2000: HR and Public Affairs Officer, Hamburhg and Ingolstadt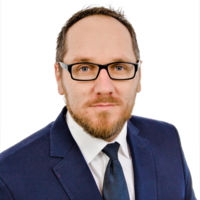 Dariusz Żdanuk
Ekobenz
Dariusz Żdanuk is Commercial Director of Ekobenz Sp. z o.o. since 2017. In 2017-2019, he was deeply involved in the promotion of 2G ethanol in Poland. Currently, he is responsible for the sale of bio-hydrocarbons made of ethanol - EtG (Ethanol to Gasoline) technology. It also actively promotes (EtG) the technology of converting ethanol into biocomponents for fuels, which has a very high potential to reduce CO2 emissions in fuels. In addition, he also supports the plastic waste processing market by promoting the Technology of thermal degradation of polymer waste developed by EcoHydroCarbon Sp. z o.o./Poland. In the years 2008-2014, Dariusz Żdanuk developed sales in the agricultural sector in Russia, Ukraine, Belarus and the Baltic countries. Since 2014, he has actively participated in the development of the market of double-bunded tanks for storing diesel and AdBlue.