Speakers of the International Congress
Overview of confirmed speakers
---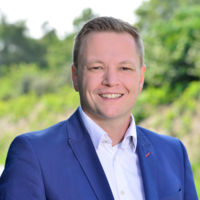 Lars von Lehmden
EnviTec Anlagenbau GmbH & Co. KG
Lars von Lehmden is Managing Director of EnviTec Anlagenbau GmbH & Co. KG. since 2015. At the same time, the 42-year-old supervises the management of EnviTec-Greten Behälterbau GmbH & Co. KG. The company emerged in 2013 from the collaboration between EnviTec Biogas AG and Alfons Greten Betonwerk GmbH & Co. KG.
In addition, the certified business economist manages the subsidiaries of the parent company EnviTec Biogas AG in Italy and France. Moreover, he is manager of the Planungsbüro von Lehmden GmbH.
Lars von Lehmden started his career from 2005 – 2007 in project development at his home base in Germany. From 2007 he was responsible for the development of EnviTec Biogas Italy. From 2012 he was the commercial director of EnviTec Biogas' founding segment -Envitec Anlagenbau- for two years.
Dr. Richard Wicht
AGQM Arbeitsgemeinschaft Qualitätsmanagement Biodiesel e.V.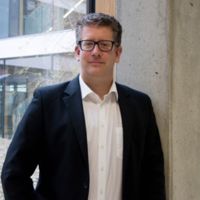 Markus Winkler
DEUTZ AG
studied from 1992 to 1996 chemical engineering at the University of Applied Sciences in Krefeld with focus in Instrumental analytics / Environmental analytics.
His professional development began 1996 at DEUTZ AG in the R&D department. There he was responsible for gaseous and particulate measurements on diesel engines and for lube oil and fuel analysis.
Since 2012 he is responsible as Senior adviser in the DEUTZ Group for all operating fluids (engine oil, fuel, coolant), Oil releases, chemical analysis and biogenic / alternative fuels and hydrogen. He is also head of chemical laboratory.
Since 1998 Markus Winkler is member in national standardization bodies (DIN) (Convenor in DIN working Group 611 "atom spectrometry"). He has published various DIN standards.
Since 2008 he is a member of UFOP commission "Biofuels and Renewable Resources".
As project manager he is also responsible for research projects of biogenic fuels in cooperation with the UFOP, the FNR and research institutions. In addition, he also represents the interests of DEUTZ AG within working groups of the Forschungsvereinigung Verbrennungskraftmaschinen e.V. (FVV), DGMK and VDMA.
Furthermore since 2014 he holds a lectureship for the course "Operating fluids for Vehicles" at Technical University of Cologne, department for Automotive Engineering.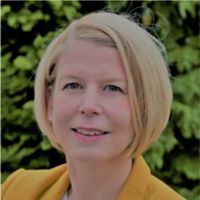 Marion Wurzel
ESSO Germany GmbH
Dipl.-Kauffrau International Business Studies, University GH Paderborn
Bachelor of Arts in Economics, Nottingham Trent University
08.2021 - today
Manager Renewable Energies BNL & Germany, Hamburg
01.2018 - 12.2017
Advisor Biofuels Europe, Brussels
08.2010 - 04.2016
Advisor Manufacturing Networks Europe and Asia, Brussels
05.2005 - 07.2010
Advisor Business Analysis Europe, Brussels
03.2002 - 04.2005
Team Leader Business Analysis, Ingolstadt
09.2000 - 02.2002
Trader Distillate, Hamburg
12.1998 - 08.2000
HR and Public Affairs Officer, Hamburhg and Ingolstadt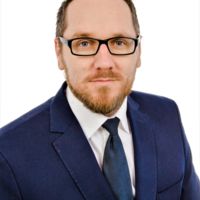 Dariusz Żdanuk
Ekobenz
Dariusz Żdanuk is Commercial Director of Ekobenz Sp. z o.o. since 2017. In 2017-2019, he was deeply involved in the promotion of 2G ethanol in Poland. Currently, he is responsible for the sale of bio-hydrocarbons made of ethanol - EtG (Ethanol to Gasoline) technology. It also actively promotes (EtG) the technology of converting ethanol into biocomponents for fuels, which has a very high potential to reduce CO2 emissions in fuels.
In addition, he also supports the plastic waste processing market by promoting the Technology of thermal degradation of polymer waste developed by EcoHydroCarbon Sp. z o.o./Poland.
In the years 2008-2014, Dariusz Żdanuk developed sales in the agricultural sector in Russia, Ukraine, Belarus and the Baltic countries. Since 2014, he has actively participated in the development of the market of double-bunded tanks for storing diesel and AdBlue.