Speakers of the International Congress
Overview of confirmed speakers
---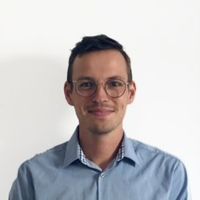 Marcel Dossow
Chair for Energy Systems, Technical University of Munich, Garching, Germany
He holds a B.Sc. in Mechanical Engineering (RWTH Aachen) and an M.Sc. in Energy and Process Engineering (TUM).
Since March 2021, he has been conducting research at the Chair of Energy Systems on biomass-to-liquid, power-to-liquid and combinations of the two process routes (PBtL). In particular, biomass entrained flow gasification in combination with hydrogen addition from electrolysis and subsequent fuel synthesis are being simulatively investigated.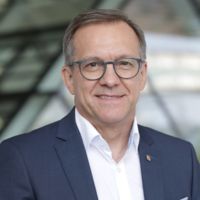 Karl Dums
Porsche AG
06.2021 - today
Team Leader Policy & Governmental Affairs
10.2014 - 05.2021
Head of Powertrain Strategy & Advanced Powertrain Development
05.2013 - 09.2014
Head of Powertrain Concepts & Powertrain Management
01.2008 - 04.2013
Specialist Development Hybrid Drives Bosch Engineering GmbH
08.2000 - 12.2007
Project / Customer Group Leader Projects Gasoline Engines Porsche / Bugatti Robert Bosch GmbH
01.1990 - 07.2000
Various tasks in the area of development gasoline engines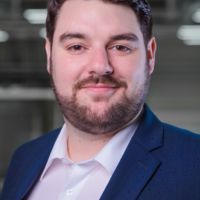 Stefan Eder
Frauenhofer-Institut für Umwelt-, Sicherheits- und Energietechnik UMSICHT
09/2018 - Master Energy Process Engineering at the FAU Erlangen
since 09/2018 - research associate at Fraunhofer Umsicht, Department of Energy Technology.
Thermochemical conversion of biogenic residues

Thermochemical gasification
Wolter Elbersen
Wolter Elbersen (1964) is an agronomist working as Senior Scientist at Wageningen University and Research. His interests are the development of sustainable biomass supply systems for the circular biobased economy. He works on adding value to residues from oil palm, sugar cane, pineapple, rice straw and coffee production and processing. His current work is on quantifying circularity and effects on biodiversity of different biomass utilization systems. He has assessed biomass supply options for energy in The Netherlands, Colombia and Suriname. He is coordinator of Sustainable biomass production of EERA (European Energy Research Association) Bioenergy and has been a member of the Dutch Sustainable Biomass Commission, advising the government of biomass/bioenergy policies in the context of national sustainability goals.