Speakers of the International Congress
Overview of confirmed speakers
---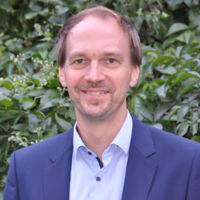 Dr. Hendrik Haßheider
Federal Ministry of Transport and Digital Infrastructure (BMVI)
Studies of economics at the Universities of Bielefeld and Münster
1999 to 2004: Research assistant at the Institute of Transportation Science at the University of Münster
Since 2004: Federal Ministry of Transport and Digital Infrastructure
Head of the department "Regenerative Fuels and Alternative Propulsion Systems Commercial Vehicles, Infrastructure" in the Policy Department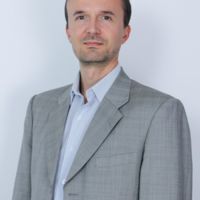 Sébastien Haye
Managing Consultant / Lead, Sustainability and Resources, E4tech
Sébastien has a solid expertise in sustainability challenges and good practices in in energy supply chains, especially bioenergy and hydrogen, as well as chemicals, based on about 15 years professional experience in these fields. His competences also cover sustainability standards and certification systems. He leads E4tech's Sustainability and Resource sector, which provides supports to clients and partners in understanding life-cycle environmental impacts of fuels, vehicles, energy and chemical supply chains, including greenhouse gases, air pollutants, ecotoxicity and water consumption. His expertise also covers policies and markets.
Prior to E4tech Sébastien was Standards Director at the Roundtable on Sustainable Biomaterials (RSB), an EU-recognised biofuel certification system. He significantly contributed to the development and implementation of the RSB sustainability standards, coordinating consensus-driven negotiations among hundreds of private, public, and civil society organisations worldwide. Before this he worked for the Resource Optimisation Initiative in Bangalore and co-led the environmental and social impact assessment of a new business model developed by BP for the deployment of bioenergy in rural areas of southern India (Oorja). Since 2003, he has volunteered on the Board of Directors of non-profit organisations including Terre des Hommes Suisse and Artjuna.
Sébastien holds an MSc in environmental sciences and a BSc in biology from the University of Geneva. He speaks French, English, and Spanish, as well as some German.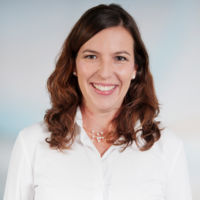 Dr. Anne Held
Fraunhofer-Institut für System- und Innovationsforschung ISI
Head of the Renewable Energies Business Area
Dr. Anne Held has been a research associate and project manager in the Competence Center Energy Policy and Energy Markets at the Fraunhofer Institute for Systems and Innovation Research ISI since April 2013. Previously, she was a research associate at the Joint Research Centre Institute for Prospective and Technological Studies IPTS of the European Commission from 2011 to 2013, focusing on energy system modeling, and a researcher at Fraunhofer ISI from 2005 to 2011. She studied at the Karlsruhe Institute of Technology (KIT) and at the University of Seville, Escuela Superior de Ingenieros (Spain). She holds a diploma in industrial engineering and a PhD in economics (Dr. rer. pol.) with the topic "Modeling the future development of renewable energy technologies in the European power sector by agent-based simulation". From 2014 to 2016, Anne Held was a lecturer at Karlshochschule International University, Karlsruhe. Since 2019, Anne Held has been head of the Renewable Energy Business Unit. She is involved - partly as coordinator - in numerous national and international research projects on renewable energy policy and energy system modeling for the European Commission and the German government. The results of her work have contributed to discussions on energy policy development at the EU and national levels, including the 2030 Framework for Climate and Energy Policy. Based on more than fifteen years of experience in energy policy design and assessment, as well as energy modeling, she has excellent knowledge of the economic, technological, and social dimensions of the energy transition.