Speakers of the International Congress
Overview of confirmed speakers
---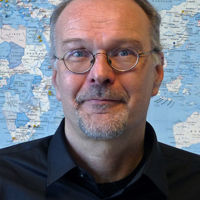 Dr. Rainer Janssen
WIP Renewable Energies
Dr. Rainer Janssen is Managing Director Projects at WIP Renewable Energies and Senior Expert in renewable energies, sustainable energy systems and innovative bioeconomy solutions.
He engages in the development of innovative solutions for the transition to a sustainable energy system for the electricity, heating and cooling and transport sectors with special emphasis on technologies, research and innovation policies, market research, social impacts and public awareness as well as the development of supportive framework conditions and policy regulations in the EU and emerging and developing economies.
Dr. Janssen coordinated a variety of international and European energy projects (FP5, FP6, FP7, Horizon 2020) and acted as invited expert for the European Commission (DG R&I, DG ENER, DG AGRI), IEA (International Energy Agency) Bioenergy, and GIZ (German Development Cooperation).
Since 2009, he is member of the Steering Committee of the RHC ETIP (European Technology & Innovation Platform on Renewable Heating and Cooling) and served as Vice-President and Chair of the Biomass Technology Panel from 2013 until 2018. Finally, since 2018 Dr. Janssen is President of EUREC, the Association of European Renewable Energy Research Centres aiming to support the development of innovative technologies and human resources to enable a prompt transition to a sustainable energy system.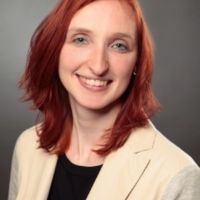 Dr. Ulrike Junghans
Fraunhofer Center for Chemical-Biotechnological Processes CBP
Since 01.2020 - 06.2020 Acting Head of the Innovation Field Regenerative Resources, Fraunhofer Center for Chemical Biotechnological Processes (CBP), Leuna
Since 07.2019 head of working group Chemical Processes, Fraunhofer Center for Chemical Biotechnological Processes (CBP), Leuna
05.2017 - 06.2019 research associate, Fraunhofer Center for Chemical Biotechnological Processes (CBP), Leuna
11.2013 - 02.2017 research associate, Institute of Technical Chemistry, University of Leipzig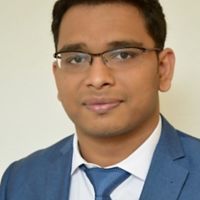 Chandra Kantha Kosuru
TEC4FUELS GmbH
Chandra Kanth Kosuru has studied Mechanical Engineering in his Bachelor of Engineering in India and pursued his master's degree in Fachhochschule Aachen, Germany with Energy systems as his specialization. His professional career has started in India in 2013 as an Executive engineer on the design of Automotive chassis, and Automotive components production and their assembling technology. During his master's study in Germany, in 2015, he started with this research on liquid fuels and their ageing characteristics at OWI Science for fuels, Aachen. Since 2018, he has been working as a Project Engineer at Tec4fuels GmbH dealing with the topics on biofuels/synthetic fuels and their ageing characteristics, and further on compatibility of novel fuels with the current and future Automotive technologies. Alongside, he is pursuing his PhD at RWTH University on the topic of accelerated ageing of liquid hydrocarbons.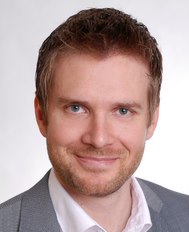 Lasse Kari
Accenture
Lasse Kari is leading the global Energy research program at Accenture. He joined Accenture in 2007 and is based in Düsseldorf, coordinating data-driven global thought leadership on the energy transition covering the oil & gas reinvention, biofuels, hydrogen, industrial decarbonization, eMobility, battery storage and renewables. Lasse has in-depth knowledge of all aspects of both the oil & gas and utility value chain segments and experience ranging from driving thought leadership and speaking in industry conferences to coordinating global economic value modelling and consumer surveys at a country/state level. Lasse holds a M.Sc. degree in Economics and Business Administration at the Aalto University of Helsinki, and is based in Accenture office in Düsseldorf, Germany.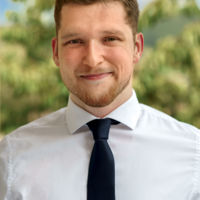 Florian Kerkel
University of Regensburg
2017 Bachelor of Science, Chemistry (University of Regensburg)
2019 Master of Science, Chemistry, Master thesis title: "Formulation of Completely Green Biofuels and Improvement of Their Storage Stability" (University of Regensburg)
Since 2019: PhD position at the University of Regensburg, title of the thesis: "Sustainable Solvents and Their Applications"