Speakers of the International Congress
Overview of confirmed speakers
---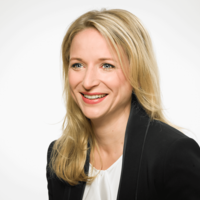 Daniela Kluckert
Federal Ministry for Digital and Transport (BMDV)
since 2013: Advisor to the Saxon State Ministry of Economics, Labor and Transport at the State Representation to the Federal Government
since 2018: Deputy state chairwoman of the FDP Berlin
since 2021: Member of the Federal Executive Committee of the FDP
since October 2017: Member of the German Bundestag
until October 2021: Deputy Chairwoman of the Committee for Transport and Digital Infrastructure
since December 08, 2021: Parliamentary State Secretary to the Federal Minister of Digital Affairs and Transport
since January 2022: Commissioner for charging station infrastructure.
Main topics: Digital infrastructure, digital society, electromobility, mobility 4.0, shipping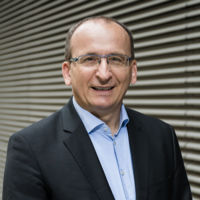 Christian Küchen
Hauptgeschäftsführer en2x –Wirtschafts - verband Fuels und Energie e.V.
Since November 1, 2021, Prof. Dr.-Ing. Christian Küchen has been Chief Executive Officer of en2x - Wirtschaftsverband Fuels und Energie e.V. in Berlin. Born in Hamburg, he studied process engineering and received his doctorate in chemical reaction engineering from the Technical University of Clausthal. From 1992 to 1995, he was responsible for the application technology of fuels and the fuel test stands of the German Shell AG in Hamburg. In 1995, Christian Küchen became Technical Managing Director of the Institute for Heat and Oil Technology (IWO) in Hamburg, Managing Director in July 2003 and Spokesman of the IWO Management Board in December 2013. From April 2015 to October 2021, Prof. Küchen was Chief Executive Officer of the Mineral Oil Industry Association (MWV) in Berlin, a predecessor organization of en2x. Since June 2004, Küchen has been an honorary professor at the Rheinisch-Westfälische Technische Hochschule (RWTH) Aachen.
Bernd Kuepker
European Commission
January 2021 onwards Policy officer in DG Energy, Unit C.2. "Decarbonisation and Sustainability of Energy Sources"
January 2012 - Jaunary 2021 Policy officer in DG Energy, Unit C.1. "Renewable Energy Policy"
July 2008 - January 2012 · EU biofuels policy including sustainability aspects Policy officer in DG AGRI Unit L.3. "Economic Analysis"
August 2007 - June 2008 Federal Ministry of Finance, European politics division
July 2004 - July 2007 Researcher at the Federal Agricultural Research Centre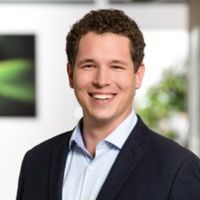 Maximilian Kurth
bmp greengas GmbH
For 3 years Maximilian Kurth has been a specialist for industry and renewable fuels at bmp greengas, which is based in Munich. With a trading volume of over 3 TWh, the company has developed into Germany's leading marketer of bio methane since it was founded in 2003. His studies in European energy economics in Kufstein laid the foundation for his professional career. The upheaval in the energy sector through renewable energies has been his passion from the very beginning. The constant change continues to accompany him in his current activity. Maximilian Kurth sees the challenge in reacting to new legal requirements with vision and efficient solutions while not losing sight of the big goal: Acting together for a green future.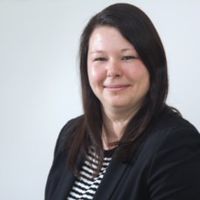 Fanny Langschwager
University Rostock LKV
since 02/2018 research associate, University of Rostock
07/2017 - 01/2018 research associate, University of Applied Sciences Wismar
04/2014 - 05/2017 research associate with PhD, University of Rostock in cooperation with IOI Oleo GmbH Witten.
10/2016 - 03/2017 Cooperation with the research group of Prof. Kreikemeyer, University Medical Center Rostock
10/2013 - 03/2014 Research stay in the working group of Prof. Křen, Academy of Sciences, Prague, Czech Republic.