Your possibility to become a partner
---
The International "Fuels of the Future 2024" conference is the top event for the European biofuel industry, whilst at the same time also serving as an important discussion forum for German, European and international development of renewable mobility. Once again, over 700 international participants are expected in January 2024.
The conference offers a compact programme with lectures on current developments in the industry, the economic and legal parameters relevant for renewable fuels, feedstocks, technological developments and sales potential in international markets.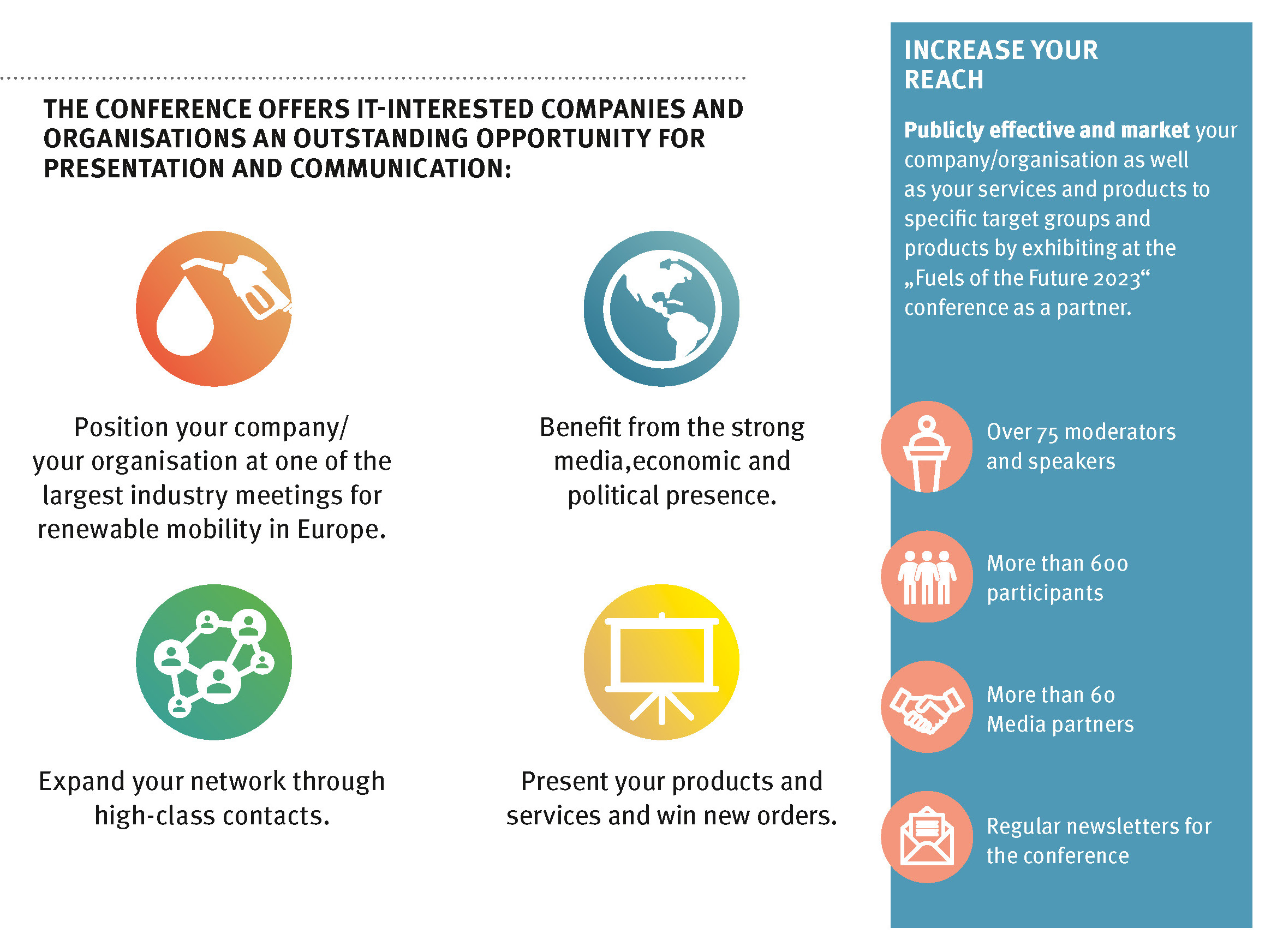 ---

---
Our conference aims to provide a well-founded platform for the different development paths of alternative fuels and drive technologies and to promote intensive contact and networking.
The focus will be on:
Prospects for biofuels established on the market
Second and third-generation renewable fuels
Biomethane in the transport sector
Biofuels for shipping, aviation and heavy freight
Sustainability certification of biofuels in the context of globally expanding markets
Power-to-X fuels and the latest market access developments
Current developments in the international biofuel trade
Electromobility in the context of hybridisation of drives with defossilized fuels