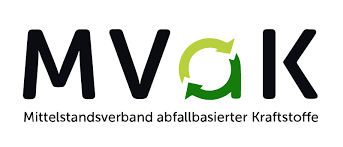 Company profile:
Waste becomes fuel.
Whether in the food industry, gastronomy or private households, everywhere used cooking oils and fats accumulate as waste. These are collected regionally, processed in fat melts and then processed into sustainable biodiesel by transesterification. Waste fatty acids and animal fats are also often used as additional raw materials for production.
Plants for the production of waste-based biodiesel can be found throughout Germany. Mostly operated by medium-sized companies, they stand for regional added value in particular. And because these plants specialise in processing waste and residual materials, they can easily meet the high quality requirements that are placed on biodiesel today. Incidentally, glycerine is a by-product of biodiesel production. In addition to its use for technical purposes, it is increasingly being used in the production of hand disinfectants.
Climate protection. Environmental protection. Health protection.
Used edible oils and fats are today the most important raw materials for the production of waste-based biodiesel. Their improper disposal pollutes the environment and can lead to the formation of so-called "fat mountains" in the sewage system. If they are returned to the food cycle, excessively used cooking oils can damage human health. This is why our members collect this waste - and turn it into a particularly sustainable biodiesel that reduces CO2 emissions by over 90 percent.
The MVaK
Founded in March 2013, the MVaK represents companies that process suitable vegetable waste and residual materials, mainly used cooking oils and waste fatty acids, into high-quality fuels or trade in the raw materials and finished products. With a total annual processing capacity of almost 1 million tonnes of biodiesel, MVaK represents a significant share of the total market for biofuels. The association is based in Berlin; it has members from Germany, Austria and the Netherlands and also operates EU-wide.

Contact person:
Detlef Evers, Managing Director
E-Mail: vasb@zinx.rh
Telephone: +49 30 700140416

www.mvak.eu