Confirmed moderators at the International Conference
Overview of confirmed moderators
---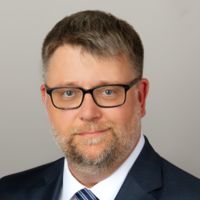 Stephan Arens
Union for the Promotion of Oil and Protein Plants (UFOP) and Board of Directors of the German Bioenergy Association (BBE)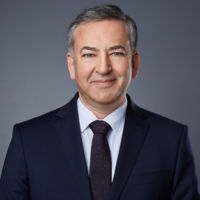 Elmar Baumann
Verband der Deutschen Biokraftstoffindustrie e.V. (VDB)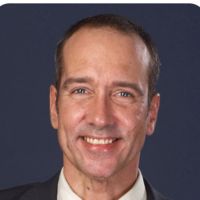 Dirk Bonse
German Biogas Association
Since July 2021, Dirk Bonse holds the position as head of department for renewable gases at the German Biogas Association. His responsibilities include coordinating work in the areas of biomethane, biogenic hydrogen for use in the electricity, heat and transport sectors, querying the needs as well as giving advise to biogas plant operators and companies by creating concepts to improve the industry's framework conditions related to the utilisation of biomethane and biogenic hydrogen. Dirk has been associated with the industry for more than ten years: As former sales and project manager as well as an independent consultant, renewable gases, including biogenic hydrogen from biogas and synthesis gas are his specialty. The material or energetic use of digestates, for example, is also one of his areas of expertise, alongside with material utilisation of such gases, including CO2 capture and use.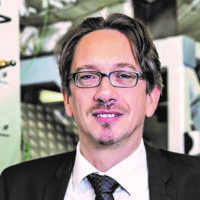 Prof. Dr. Bert Buchholz
Rostock University, CIMAC Deutschland President
since 2016: Professorship (Senior Professor) for Piston Machines and Internal Combustion Engines at the University of Rostock
2008 - 2016: Managing director of FVTR GmbH
2008: Doctorate in engineering at the University of Rostock
1990 - 1996: Mechanical engineering studies at University of Rostock and University of Southampton
President of CIMAC Germany – VDMA Large Engines
Member of Consulting Committee for the "Maritime Research Programme" at the German Federal Ministry for Economic Affairs and Energy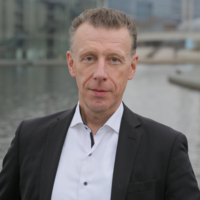 Werner Diwald
Chairman of the Board, German Hydrogen and Fuel Cell Association e. V. (DWV)
2000 to 2008 Authorized signatory/project manager Uckerwerk Energietechnik GmbH/ENERTRAG AG
2001 to 2016 Managing Partner of ENERTRAG Systemtechnik GmbH
2008 to 2013 Management Board member of ENERTRAG AG
since 2013 managing partner of PtXSolutions GmbH
since 2011 Spokesman of the Initiative for Wind Hydrogen (performing energy) and member of the Federal Energy Commission of the German Economic Council
since 2014 Chairman of the Board of DWV
2016 - 2021 Member of the Board of Hydrogen Europe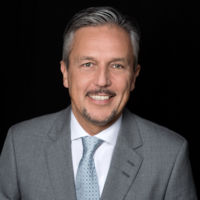 Detlef Evers
Waste-Based Fuels Association (MVaK)
2015 - today: Mittelstandsverband abfallbasierter Kraftstoffe e.V. (MVaK) Managing Director
1986 - 2015: ADM - Archer Daniels Midland Company, Apprenticeship and various management positions
2019 - today: European Waste-to-Advanced Biofuels Association (EWABA) Board member
2019 - today: Arbeitsgemeinschaft Qualitätsmanagement Biodiesel e.V. (AGQM) Board member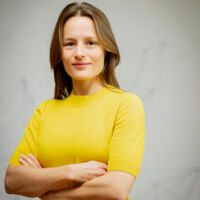 Korinna Jörling
Korinna Jörling is head of the Renewable Fuels Team at NOW GmbH. In this role, she advises the Federal Ministry of Digital Affairs and Transport (BMDV) on renewable fuels and is responsible for the design and implementation of funding measures. In her previous position as Senior Consultant at Guidehouse, she advised German ministries and the European Commission on energy transition policy, among others. She holds a Master's degree in Environmental Policy & Regulation from the London School of Economics.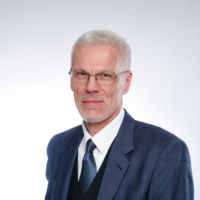 Prof. Dr. Martin Kaltschmitt
Vice Chairman of the aireg Board and Head of the Institute for Environmental Engineering and Energy Economics (IUE) at the Hamburg University of Technology (TUHH)
92 -93 Head of the department "Environment and Energy" at the Kuratorium für Technik und Bauwesen in der Landwirtschaft (KTBL), Darmstadt
93 -00 Head of the department "New Energy Technologies and Technology Analysis (NET)" at the IER of the University of Stuttgart
01-08 Managing Director of the Institute for Energetics and Environment (IE) gemein-nützige GmbH, Leipzig
03-06 Honorary Professor for "Renewable Energies" at the Technical University Bergakademie Freiberg
06-present Full Professor at the Technical University of Hamburg; Head of the Institute for Environmental Technology and Energy Economics (IUE)
08 -10 Scientific Managing Director of the German Biomass Research Center (DBFZ), Leipzig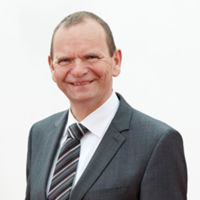 Prof. Dr. Jürgen Krahl
Ostwestfalen-Lippe University of Applied Sciences and Arts (TH OWL)
Prof. Dr. Jürgen Krahl studied chemistry at the Technical University of Braunschweig. In 1996, Prof. Dr. Jürgen Krahl began lecturing at TU Braunschweig before moving to a professorship at Coburg University of Applied Sciences in 1997. There he took over the office of Vice President and Research and International Affairs from 2009 to 2014 and was also responsible for the Career Service. In July 2016, Prof. Dr. Jürgen Krahl was elected as the new President of Hochschule Ostwestfalen-Lippe and has held this office since 1 December 2016. Prof. Dr Jürgen Krahl has been conducting research on the topic of fuel e and emissions since 1990. From 2008 to 2016, he was spokesman of the board of the Technology Transfer Centre Automotive at Coburg University of Applied Sciences (TAC). He is a founding member of the Fuels Joint Research Group and Chairman of the UFOP Expert Commission on Biofuels and Renewable Resources.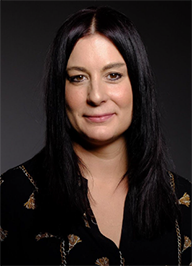 Christine Kroke
German Bioethanol Industry Association e.V. (BDBe)
Christine Kroke has been press spokesperson at the Federal Association of the German Bioethanol Industry (BDBe) since 1 April 2020. Previously, Kroke was Corporate Communications Manager at the health start-up Vivy.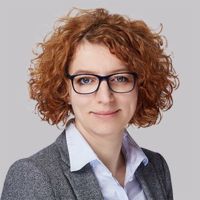 Dr. Franziska Müller-Langer
DBFZ Deutsches Biomasseforschungszentrum gemeinnützige GmbH
Franziska Müller-Langer is head of the Biorefineries department at DBFZ with about 40 scientists and technicans who work for the focus research topic biobased products and fuels. Her background is in mechanical engineering with focus on energy technologies. She has comprehensive experiences from national and international with particular emphasis on current and future renewable (bio-)fuels and technology assessments. Moreover she contributes to different bodies, e.g. on IEA, EU and national level.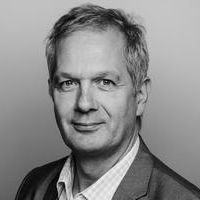 Prof. Dr. Peter Pickel
John Deere GmbH & Co. KG
Head of the European Innovation Technology Center, John Deere Europe
Prof. Dr.-Ing. Peter Pickel is employed at John Deere GmbH & Co. KG. In 2019, Pickel became honorary professor at the University of Kaiserslautern. In 2000 (till 2010) he became a full tenured professor for agricultural engineering, communal machinery and environmental technologies at the Martin-Luther-University Halle-Wittenberg, where he also was the dean of the Agricultural Faculty from 2003 to 2006. Peter Pickel is the Chair of the MANUFUTURE Sub-ETP Agricultural Engineering & Technologies and since 2021 he is the chairman of the VDI Society Technologies of Life Sciences (VDI: German society of engineers). As an expert for agricultural engineering he has been a member of the Bioeconomy Panel of the European Commission from 2013 to 2015. Since 2009 he is a full member of the Club of Bologna (CoB). Herein he has been being a member of management committee since 2016. The focus of his research and development activities is on integrated sustainability concepts including sustainable energy production and energy supply concepts for rural areas and including the development of electrification concepts for mobile off-road machinery. Further Prof. Pickel is working in the field of automation and communication technology for agricultural equipment.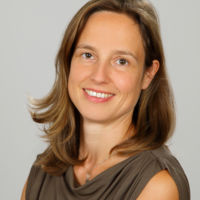 Sonja van Renssen
Editor-in-chief, Energy Monitor
Sonja van Renssen is the editor-in-chief of a new digital publication, Energy Monitor (energymonitor.ai), launched by the New Statesman Media Group in September 2020. Our goal is to tell data-driven stories about the global energy transition. Based in Brussels, Sonja is an experienced journalist and conference moderator who has previously written for leading energy and climate titles including S&P Global Platts, Nature Climate Change, Foresight Climate & Energy and ENDS Europe. Sonja has an MSc in Science Communication from Imperial College London and a BA in Biological Sciences from the University of Oxford. She won a BBC-sponsored Young Broadcaster of the Year Award in 2005. Sonja grew up in part in Taiwan and Japan, and speaks fluent English and Dutch, with a good command of German and French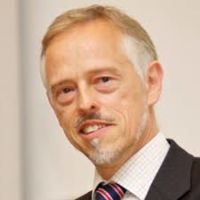 Prof. Dr. Thomas Willner
Hamburg University of Applied Sciences (HAW Hamburg)
since 1993: Hamburg University of Applied Sciences
1988-1993: ThyssenKrupp, Project management of research and development in oils and fats technology
1983-1988:Hamburg University of Technology, Research in thermochemical liquefaction of lignocellulosic biomass
Marco Zühlke
Verband der Deutschen Biokraftstoffindustrie e.V. (VDB)