Confirmed moderators at the International Congress
Overview of confirmed moderators
---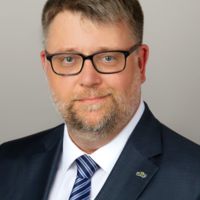 Stephan Arens
Union for the Promotion of Oil and Protein Plants (UFOP) and Board of Directors of the German Bioenergy Association (BBE).
Studied agricultural sciences at the Justus Liebig University in Giessen with a focus on agricultural economics and agricultural policy; graduated as agricultural engineer (Dipl.-Ing. agr.). After his studies, he worked as a self-employed expert for a large livestock insurer and as a scientific assistant to a member of the German parliament. 1998 Change to the German Raiffeisen Association e.V. (DRV), where he was responsible for various product areas, including energy with service stations and heating oil trading, building materials and home and garden markets; from June 2003, set-up of the new association office in Berlin. In 2006, advisor to the working group on food, agriculture and consumer protection of the CDU/CSU parliamentary group in the Bundestag. Since 2012, managing director of the Union for the Promotion of Oil and Protein Plants e.V. (UFOP).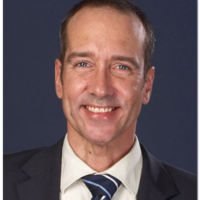 Dirk Bonse
German Biogas Association
Since July 2021, Dirk Bonse holds the position as head of department for renewable gases at the German Biogas Association. His responsibilities include coordinating work in the areas of biomethane, biogenic hydrogen for use in the electricity, heat and transport sectors, querying the needs as well as giving advise to biogas plant operators and companies by creating concepts to improve the industry's framework conditions related to the utilisation of biomethane and biogenic hydrogen. Dirk has been associated with the industry for more than ten years: As former sales and project manager as well as an independent consultant, renewable gases, including biogenic hydrogen from biogas and synthesis gas are his specialty. The material or energetic use of digestates, for example, is also one of his areas of expertise, alongside with material utilisation of such gases, including CO2 capture and use.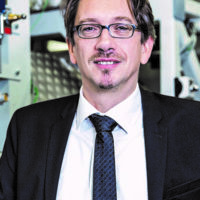 Prof. Dr. Bert Buchholz
Rostock University, CIMAC Deutschland President
since 2016: Professorship (Senior Professor) for Piston Machines and Internal Combustion Engines at the University of Rostock
2008 - 2016: Managing director of FVTR Forschungszentrum für Verbrennungsmotoren und Thermodynamik GmbH in Rostock
2008: Doctorate in engineering at the University of Rostock
1990 - 1996: Mechanical engineering studies at University of Rostock and University of Southampton
President of CIMAC Germany – VDMA Large Engines
Member of Consulting Committee for the "Maritime Research Programme" at the German Federal Ministry for Economic Affairs and Energy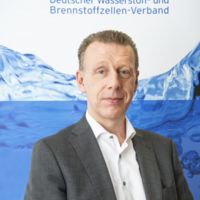 Werner Diwald
Chairman of the Board, German Hydrogen and Fuel Cell Association e. V. (DWV)
2000 to 2008 Authorized signatory/project manager Uckerwerk Energietechnik GmbH/ENERTRAG AG
2001 to 2016 Managing Partner of ENERTRAG Systemtechnik GmbH
2008 to 2013 Management Board member of ENERTRAG AG, leading project developer and operator of wind farms and hybrid power plants
since 2013 managing partner of PtXSolutions GmbH
since 2011 Spokesman of the Initiative for Wind Hydrogen (performing energy) and member of the Federal Energy Commission of the German Economic Council
since 2014 Chairman of the Board of DWV
since 2016 Member of the Board of Hydrogen Europe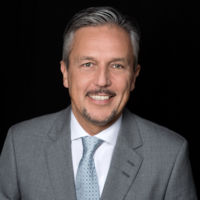 Detlef Evers
Waste-Based Fuels Association (MVaK)
2015 - today: Mittelstandsverband abfallbasierter Kraftstoffe e.V. (MVaK) Managing Director
1986 - 2015: ADM - Archer Daniels Midland Company, Apprenticeship and various management positions
2019 - today: European Waste-to-Advanced Biofuels Association (EWABA) Board member
2019 - today: Arbeitsgemeinschaft Qualitätsmanagement Biodiesel e.V. (AGQM) Board member