Speakers of the International Congress
Overview of confirmed speakers
---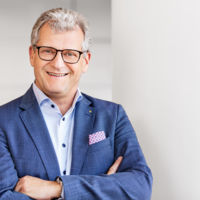 Karsten Schulze
ADAC Technical Services President
Karsten Schulze has been Technical Services President of Allgemeiner Deutscher Automobil-Club e.V.1 (ADAC) since May 2019 and Chief Technical Officer of ADAC Berlin-Brandenburg e.V.2 since 2018. After obtaining his university entrance diploma, he trained to be a motor mechanic and studied to be a programmer. He completed his education by passing his certification examination as a master mechanic. Schulze managed a medium-sized, family-owned bus company for almost 30 years. In addition to the ADAC offices he holds, he is inter alia a member of the advisory board of Berlin's public transport operator, Berliner Verkehrsbetriebe (BVG ÄöR). Previously, he was a member of the Presidential Board and General Assembly of the Chamber of Commerce and Industry (CCI) of Berlin for 17 years. From 2014 to 2018, he was a full member of the SME3 advisory board at the Federal Ministry for Economic Affairs and Energy (Bundeswirtschaftsministerium, BmWi).
Julian Türck
TECOSOL GmbH
2011 Graduation from the Merz-Schule Stuttgart.
2011 -2015: Bachelor studies of chemistry at the Ruprecht-Karls University Heidelberg.
2015 -2019: Master's degree in Chemistry at the Technical University of Munich2019 -today:Research and Development Tecosol GmbH.
2019 -today:Chief Chemist REC Reliable Engineering Concepts GmbH
2021 -today:PhD at the Faculty of Sustainabilityander Leuphana University Lüneburg.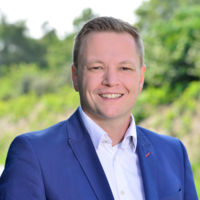 Lars von Lehmden
EnviTec Anlagenbau GmbH & Co. KG
Lars von Lehmden is Managing Director of EnviTec Anlagenbau GmbH & Co. KG. since 2015. At the same time, the 42-year-old supervises the management of EnviTec-Greten Behälterbau GmbH & Co. KG. In addition, the certified business economist manages the subsidiaries of the parent company EnviTec Biogas AG in Italy and France. Moreover, he is manager of the Planungsbüro von Lehmden GmbH. Lars von Lehmden started his career from 2005 – 2007 in project development at his home base in Germany. From 2007 he was responsible for the development of EnviTec Biogas Italy. From 2012 he was the commercial director of EnviTec Biogas' founding segment -Envitec Anlagenbau- for two years.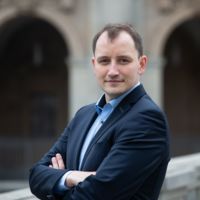 Dr. Richard Wicht
AGQM Arbeitsgemeinschaft Qualitätsmanagement Biodiesel e.V.
Dr. Richard Wicht studied chemistry at the Philips University in Marburg from 2005-2010 and subsequently obtained his doctorate in the field of bioinorganics at the Technical University of Braunschweig. He then moved to the Arbeitsgemeinschaft Qualitätsmanagement Biodiesel e.V. as a technical officer in 2015, where he was responsible for research and development and additive testing (no-harm tests). In 2016, Dr. Wicht took over the management of AGQM Biodiesel. In addition to managing the association's business and representing AGQM in various committees, Dr. Wicht is active in standardization work at national and international level. As chairman of the working groups WG 31 "Total pollution" and WG 44 "FAME fuel development" he is involved in the daily technical and qualitative development of fuels, but especially of biodiesel.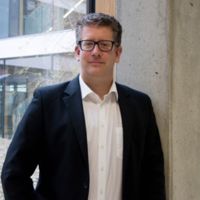 Markus Winkler
DEUTZ AG
studied from 1992 to 1996 chemical engineering at the University of Applied Sciences in Krefeld with focus in Instrumental analytics / Environmental analytics
professional development began 1996 at DEUTZ AG in the R&D department
since 2012 he is responsible as Senior adviser in the DEUTZ Group for all operating fluids, Oil releases, chemical analysis and biogenic / alternative fuels and hydrogen
since 1998 Markus Winkler is member in national standardization bodies
since 2008 he is a member of UFOP commission "Biofuels and Renewable Resources".
since 2014 he holds a lectureship for the course "Operating fluids for Vehicles" at Technical University of Cologne, department for Automotive Engineering.